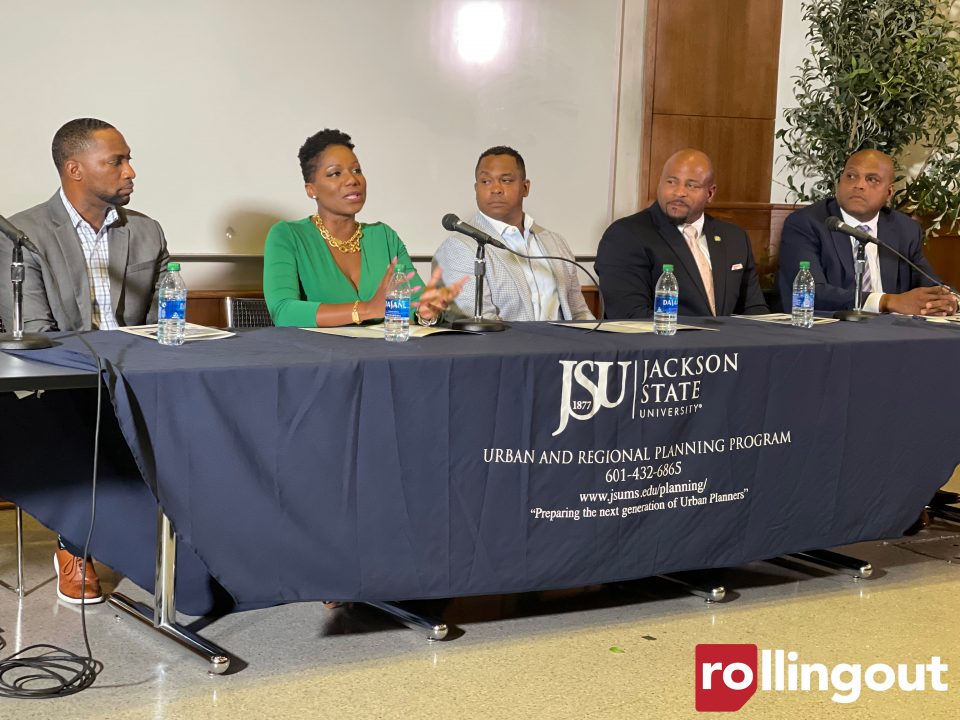 Four major energy corporations were represented at Jackson State University for a renewable energy discussion on June 16.
The panelists included Covanta's Tequila Smith, Jason Reynold and Demitrius Davis of Entergy, Melvin Roland of Mississippi Power and Octavais Walton talked about how the Black community and the state of Mississippi could use energy more efficiently. In the plainest of terms, Smith explained renewable energy as taking trash and turning it into electricity.
"Everything is based on energy," Roland said in his opening statement. "It all comes back to how we keep the lights on."
Research presented during the discussion shows Black individuals and families face more energy burdens than their White counterparts. Davis and Roland said Entergy and Mississippi Power both have energy programs that help Black families in energy efficiency programs. Mississippi Power also allows families on government assistance more leeway in paying the bill on a month-to-month basis.
"Communicate early," Reynold said. "Cutting off your power is not something we want to do … when I hear that, it works up something in me. What my team knows is we provide a commodity that can be the difference between life and death. When we build teams, we need people of color involved because we all come from different backgrounds and walks of life. Our job is to provide and give access to everyone. That is our job."
Walton encouraged people to understand the importance of the future condition of the environment.
Roland said one way the Black community can start changing mindsets is by providing internship opportunities to HBCU students.
"If they say, 'We already have an intern,' " Smith said, "And I respond, 'Well, why can't we make it two?' "
Davis said in 2021, Entergy invested $1.3 billion in diverse communities, which doubled the amount the company invested two years ago.
"We're living in probably the greatest time because the stakes are so high," Davis said. "Our communities are really counting on us to deliver."
Smith said she didn't grow up knowing she wanted to work in energy, she just knew she didn't want to be "poor anymore." She said it's up to her generation to educate young people about career options in the renewable energy field.