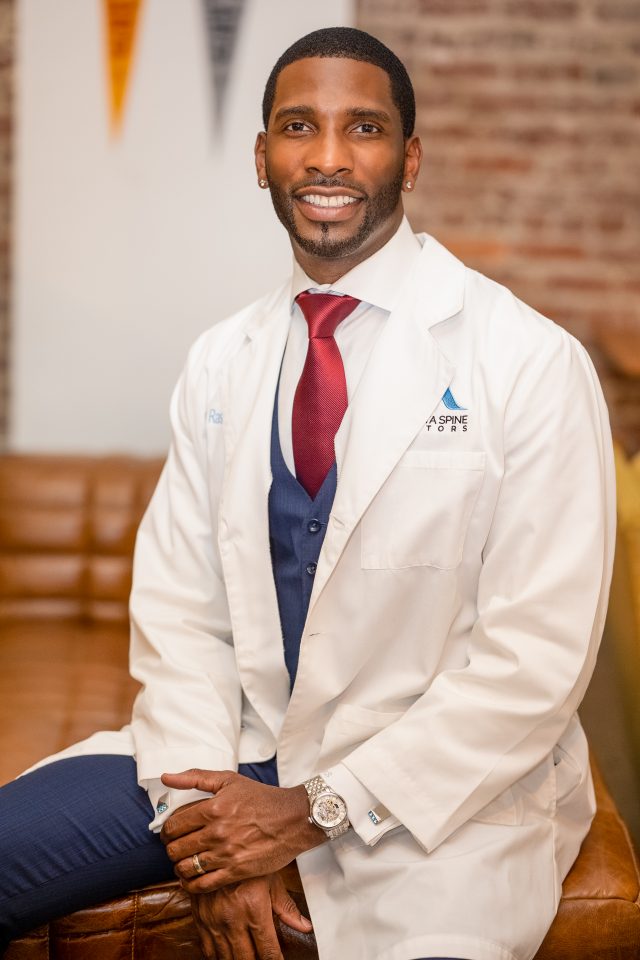 Dr. Rashad Sanford is a renowned chiropractor, wellness coach, entrepreneur and philanthropist. Through his practice, Dr. Sanford provides a wide-range of innovative wellness and sports enhancement treatments, including: neuro-proprioceptive performance enhancement treatment, sports chiropractic, neuro-proprioceptive rehabilitation and training and nutritional counseling. In addition to his medical practice, Dr. Sanford devotes his time to a number of philanthropic causes. A proud alumnus of Morris Brown College, Dr. Sanford is an advocate for historically Black colleges and universities. Through his scholarship program, he provides financial support to students who are pursuing a post-secondary education.
What are three factors that inspired you as a health professional to serve the community?
While many know me as one of the co-founders of Breakfast at Barney's, my first passion is being a doctor. Three factors that inspire me to serve the community include my desire to represent Black men in the medical field with pride and distinction, to educate communities of color on how to care for their well-being through chiropractic medicine, and my passion for giving back to the institutions that steered me in the right direction, including Morris Brown College.
Describe your specialty and why you chose to focus on this area of health?
I specialize in chiropractic medicine. As the founder of Atlanta Spine Doctors, I apply more than 15 years of experience in state-of-the-art wellness care and pain management to a clientele that includes Hollywood celebrities, world-renowned musicians and professional athletes in the NBA, NFL, MLB and the BIG3 basketball league.
What was the creative vision for ASD Wellness?
My vision for ASD Wellness was developed as a result of years of experience helping clients with pain management and health and wellness. ASD Wellness is a THC-free, broad spectrum CBD product line that makes wellness accessible for everyone through six signature products, including ASD Tape — a revolutionary self-adhering CBD Kinesiology tape.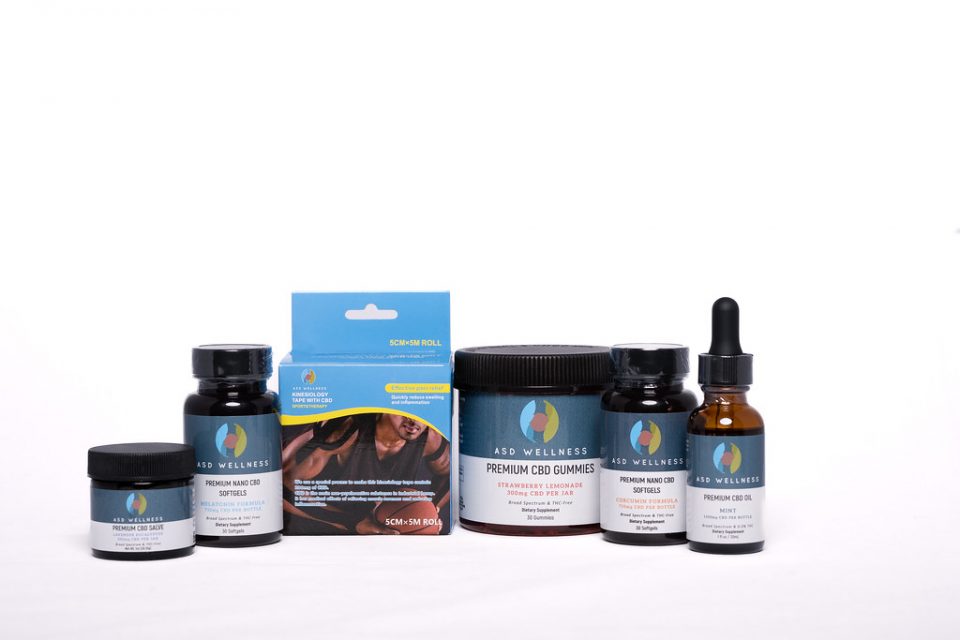 What are some of the benefits of ASD Wellness?
ASD Wellness offers a number of benefits and can help improve muscle discomfort, sleep deprivation and stress. ASD Tape can be used for a multitude of issues including: sports injuries, inhibition of tight muscles, correction of the fascia, protecting muscles from excessive stress, suppressing neck, back, knee, shoulder or wrist pain, reducing swelling and inflammation, influencing range of motion, stimulating weak muscles, ankle, elbow, tendinitis or ligament injuries, and plantar fasciitis.
In addition to your professional success, you have created a scholarship. Why?
I established the Dr. Sanford Scholarship Fund at Morris Brown College because my experience at Morris Brown helped pave the way for my success as an entrepreneur. At Morris Brown, I was able to gain priceless exposure, hone the skills needed to run a successful business, and meet individuals who supported my goals. My hope is that this scholarship helps ease the financial burden for students and provides them the opportunity to pursue their dreams.