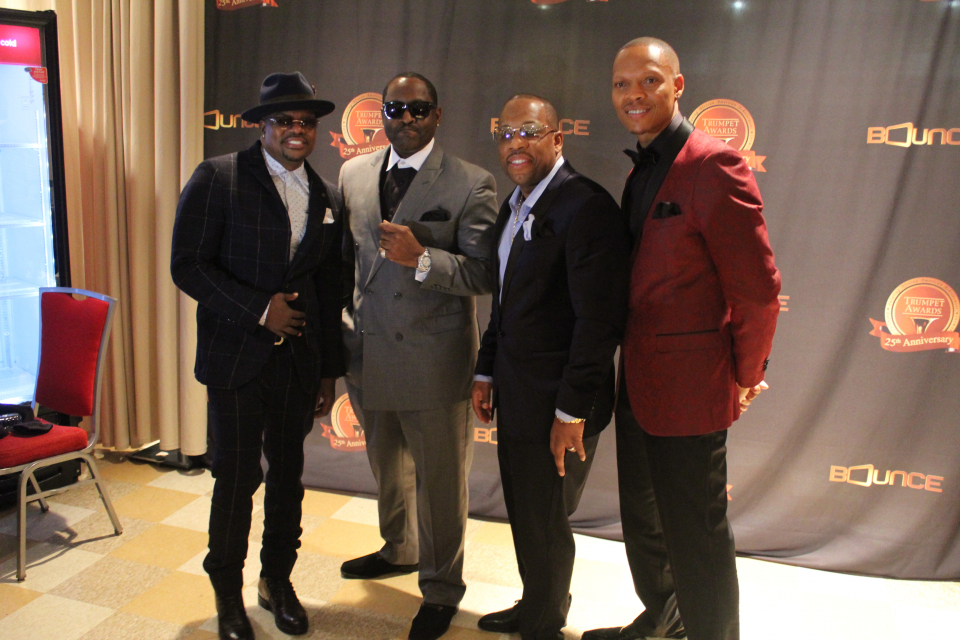 A cavalcade of preeminent Black celebrities and entertainers are ringing in the first official Juneteenth holiday in grand fashion during a multifaceted television extravaganza that will ai rlive on CNN.
Called "Juneteenth: A Global Celebration of Freedom," the spectacle will take place at the Hollywood Bowl in Los Angeles and will include a score of current stars and OG legends, including Michelle Obama, Chaka Khan, Khalid, Yolanda Adams, Jill Scott, Anthony Hamilton, Billy Porter, Debbie Allen Dance Academy, Earth, Wind & Fire, Jhené Aiko, Killer Mike, Lucky Daye, Mary Mary, Ne-Yo, Michelle Williams, Mickey Guyton, Robert Glasper, The Roots and Bell Biv DeVoe.
The Re-Collective Orchestra, a 68-piece all-Black symphony orchestra, is also going to take center stage beginning at 8 p.m. EDT. One of CNN's marquee anchors, Don Lemon, will commence the festivities with a Juneteenth pre-show at 7 p.m. 
Former first lady Michelle Obama is scheduled to speak at the commemoration of the momentous holiday that President Obama signed into law in 2021. All-world entertainer, actor and dancer Debbie Allen will also appear along with Team USA gymnast Jordan Chiles, actors Michael Ealy, Gabourey Sidibe and Kendrick Sampson, comedians Leslie Jones and Lil Rel Howery, and "Black-ish" stars Deon Cole, Marsai Martin and Miles Brown.
Oscar-winning musical director and Adam Blackstone are serving as the musical directors of the event, and they explain how this all came to fruition. 
"CNN and Live Nation did a big event called the 'NYC Homecoming Concert' and the relationship between the companies were formed at that event, and so CNN came back and said we want to do something around Juneteenth — big and bright and loud," said Questlove, the titular leader of the acclaimed band The Roots. "Within Live Nation, Live Nation Urban is really the one that focuses on Black culture so when the call came to the company they pointed the CNN team to me and they said if you want to do something big you need to do it with Shawn."
Blackstone added that "Similarly I got a call from the Hollywood Bowl the year before and we weren't able to do it because of the short time frame but I was able to marry the two ideas."