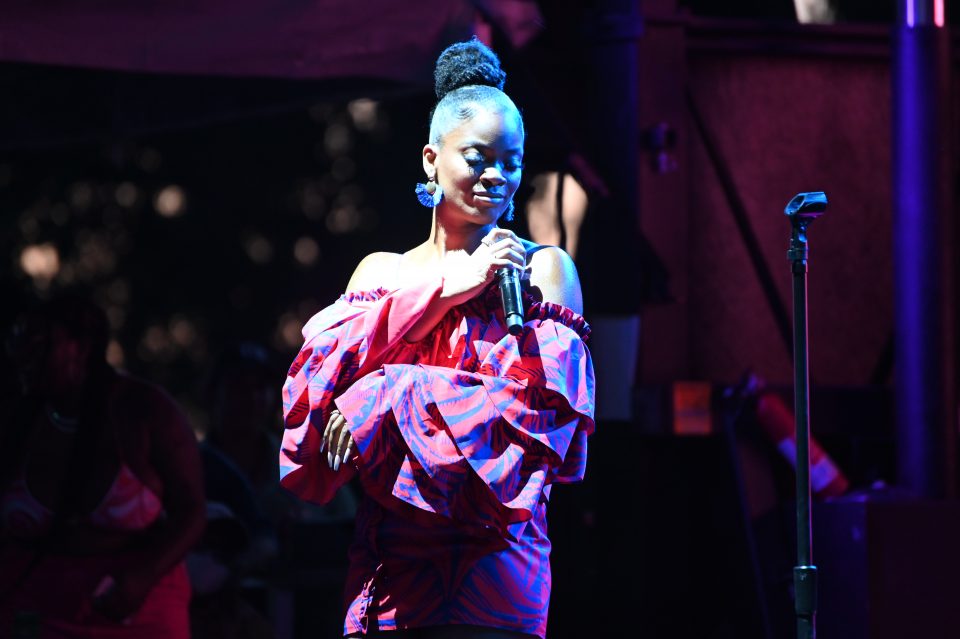 Afropunk made its first stopped in Minneapolis on June 19, 2022, and people gathered to enjoy the live music performances, socialize and celebrate the Juneteenth holiday.
Ari Lennox applying the pressure as the festival headliner. Lennox walked onto the stage to fans screaming and yelling her name. Singing her hit single "BMO," the crowd danced and waved their hands high in the air. Concertgoers kept the energy high as the singer performed "Whipped Cream." 
Lennox made it clear that she was there for the ladies to feel good about themselves and to rock whatever hairstyle they wanted, whether it was natural or lace front. While performing "Backseat," she asked he crowd if they did something in the backseat. Lennox gave the audience a taste of the chart-topping single with Jazmine Sullivan,"On It" and said Sullivan changed her life by choosing her to be a part of such a great song. Fans gifted Lennox with head wraps and bracelets to show their love and appreciation for her and her music. Lennox closed the show by sharing her shea butter baby and applying all the pressure while concertgoers screamed for her.
Catch Lennox headlining the Radiant Waves R&B Cruise Festival Jan. 16–20, 2023.