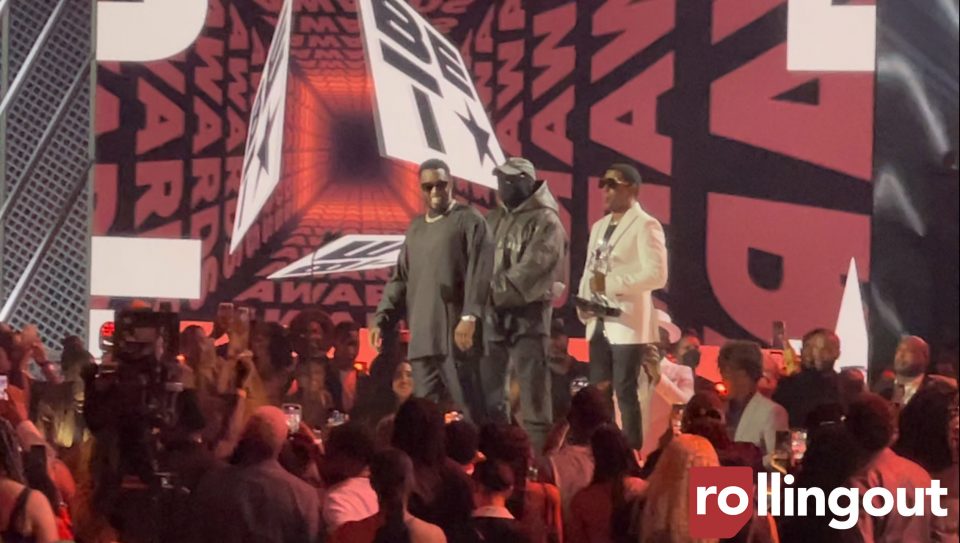 The 2022 BET Awards saw increased attendance in another year of eased COVID-19 restrictions.
Here are six of the most unforgettable moments from this year's celebration of Black excellence.
6) Tems 
The Nigerian singer is experiencing one of the best years of her musical career. Tems won Best International Artist and was a part of Best Collaboration on WizKid's "Essence." She dedicated her first win to the people in Nigeria and the continent of Africa.
Tems, whose "Crazy Tings" single and "Wait For U" feature with Future and Drake are two of her latest big hits, helped culminate of her big year at the 2022 BET Awards.
5) Muni Love performance
The longtime songwriter got her chance to shine during the awards ceremony and did not disappoint with an amazing rendition of "Hrs and Hrs." While so many awards shows rely on over-the-top costumes and provocative choreography to keep the attention of a social-media distracted audience, Love commanded attention with her impressive vocals.
4) Doechii performance
The best performance of the night goes to Doechii. Fresh off being named a 2022 XXL Freshman, the rapper absolutely slaughtered her set with high energy and a unique sound. Doechii had a breakout feature on Isaiah Rashad's 2021 album, performed at the 2021 BET Hip-Hop Awards, and she didn't disappoint this time, either. The Florida MC for sure gained a flock of new fans from the show.
one thing about doechii she gon PERFORM. #betawards pic.twitter.com/OUBLPfFliv

— َ (@ungodlywests) June 27, 2022
3) Jack Harlow brings out Brandy
After wearing a Lil Nas X shirt on the red carpet to support the artist who continues to publicly scold the network, Harlow made fun of himself and corrected his recent faux pas by bringing surprise guest Brandy on stage to perform her diss to the White rapper over his "First Class" single after Harlow didn't know Brandy was Ray J's sister.
brandy is outrapping your favorites #BETAwards pic.twitter.com/9XOqG4VsTd

— philip lewis (@Phil_Lewis_) June 27, 2022
2) Latto brings out Mariah Carey
On the night she won the award for Best New Artist, Latto brought the crowd to its feet with her single "It's Givin" to open her set. She closed the performance with "Big Energy," which samples Mariah Carey's "Fantasy." Carey surprised audience members when she sang her part of the original, which was mixed into "Big Energy" as the official remix.
Wow, Mariah Carey came out on stage at the #BETAwards pic.twitter.com/lx0BRhukeu

— philip lewis (@Phil_Lewis_) June 27, 2022
Diddy gets honored
Jay-Z opened the highlight of the show by saluting Diddy for his rags to riches accomplishments. Then, the performance started with Jodeci and Mary J. Blige, before Diddy came out solo. Joining him on stage next was Belizean political leader Shyne and the Lox. Lil Kim also came out before Diddy and Faith Evans ended the set with a tribute to Kim Porter, Heavy D and Notorious B.I.G. on "I'll Be Missing You." Ye, who said he planned on hiding from the public for a year, showed up to honor Diddy and Babyface presented him with the Lifetime achievement Award.
Ye honoring Diddy with a heartfelt speech at the #BETAwards tonight. pic.twitter.com/aOUdRzBAmQ

— Ye Media (@KanyeMedia_) June 27, 2022
Diddy celebrated the honor by announcing million-dollar donations to Howard University and Jackson State.
During his Lifetime Achievement Award Speech, Diddy pledged $1 Million Dollars to 2 HBCUs!

"We gotta play for us!"

Congratulations to Howard & Jackson State!#BETAwards #HBCU pic.twitter.com/5Ezu9BnqJQ

— ISupportHBCUs (@ISupportHBCUs) June 27, 2022