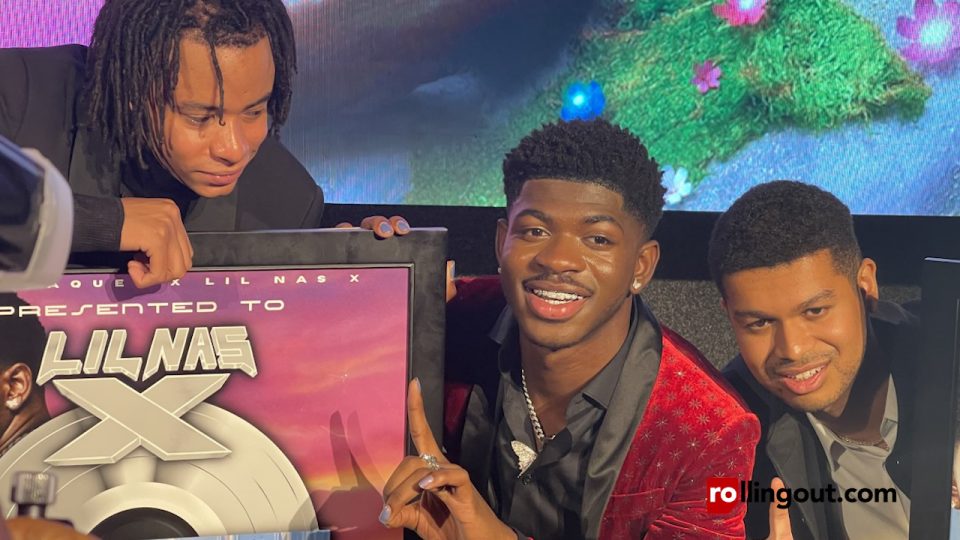 Lil Nas X is still fuming after being allegedly snubbed by the 2022 BET Awards which pops off this weekend in Los Angeles on June 26.
Nas took the perceived slight as being spurned with disdain from the annual awards program. Consequently, at the top of June 2022, the 22-year-old Atlanta-born rap star told his fans that he had "an outstanding zero nomination again" while sarcastically adding "Black excellence." He also leveraged the moment to segue into a discussion about "the bigger problem of homophobia in the Black community."
Nas is trolling the BET Awards again. On June 22 Nas shared a video that starts off with a very real-looking television commercial spot for the BET Awards broadcast. However, after the first few seconds, Nas can be seen and heard saying "F— BET" several times in the background while showing a montage of his previous award show appearances.
Either Nas or a very talented graphic designer then flashed the so-called date and time of the awards show – when in actuality Nas was advertising the release of his new single, "Late To The Party" featuring Youngboy Never Be Broke Again, on Friday, June 24.
LATE TO DA PARTY 🎈
THIS FRIDAY! pic.twitter.com/4fQcBzCEsd

— NASARATI (@LilNasX) June 22, 2022
Nas was not finished scorning the Awards show though. The rapper, born Montero Lamar Hill, shared the artwork for the new single which features a license plate, front and center in the image, that reads, "F*** BET."
LIL NAS X & NBA YOUNGBOY 🌟🌟

LATE TO DA PARTY 🛃

THIS FRIDAY ! 🌎 pic.twitter.com/uH8egEOZDp

— NASARATI (@LilNasX) June 22, 2022
What do you make of Nas' trolling of the BET and the BET Awards?