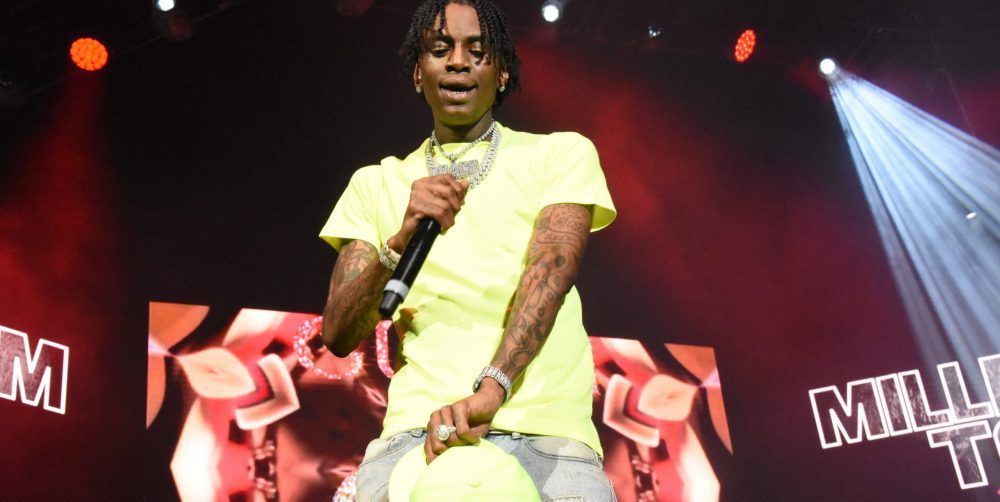 Soulja Boy may not have come out with music in a while, but he still finds ways to stay relevant. At this point, it doesn't take much effort for the rapper to get people talking about him.
One of the ways he stays relevant is by dissing other rappers. Over the past few months, Soulja Boy has had words for Ye West and other rappers.
This time, Soulja Boy discovered someone disrespected him in a tweet from 2010. Wizkid, who was not popular back then, tweeted: "I swear soulja boy is wack! jeeeezzzzz!" on May 11, 2010.
It's not certain how Soulja Boy found this tweet from 12 years ago, but he responded on July 10, 2022, and said "Ya mama Wack. Shut ya b—- a– up."
Soulja Boy then went on Instagram to address the situation, saying "N—– be acting like I'm going around the internet searching for s—, but I just saw the tweet right now, so what's the problem? When you get famous, delete the tweets, because if I get hold of it, it's going to be addressed."
Wizkid hasn't responded yet, but if he does, Soulja Boy will find himself, once again, in a rap beef.