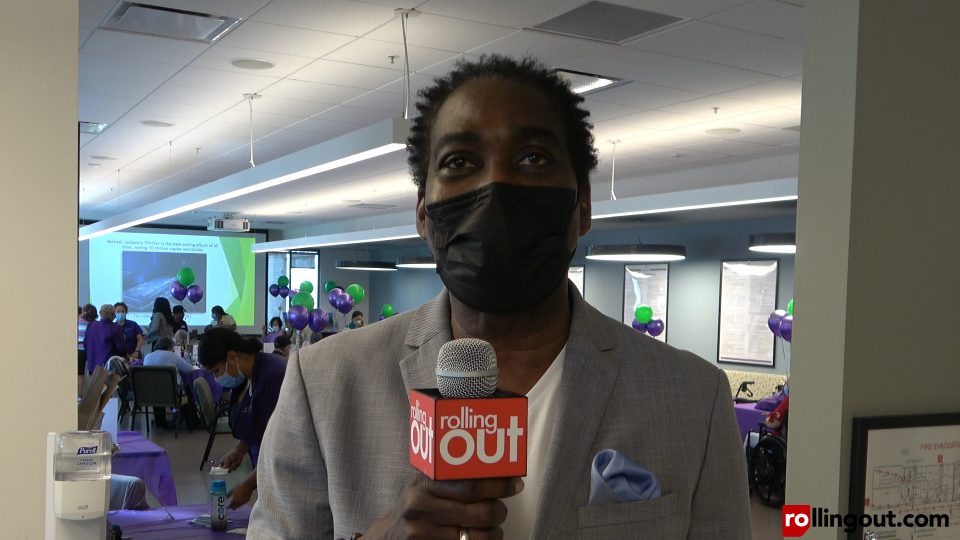 Joél Olivier wants you to know that everything will be fine.
The senior director for the Center for Elders' Independence in Oakland, California, told rolling out that people who have parents who are about to enter senior homes or day programs should not worry.
What advice do you have for people who are considering placing their parents in senior day care or a senior home?
Specifically for those who have parents at home, we all know how difficult it is to just keep up our professional careers and personal [interests]. I just want you to know there are programs like this in which we partner with the families and we can provide services to your parents so you can have your professional career and at the same time you know your parents are being very well taken care of by services like this. … We provide health care, rehab, social services and whole comprehensive services for your parents as well.
Why do seniors need to be social, especially since the pandemic?
We know during the pandemic it has been quite difficult, specifically for our seniors, because they have been isolated. They had to stay home because of all these health care measures, but we never stopped serving them while they were in their homes or any other facilities. We continue providing services, such as meals. Through zoom activities, we've continued [to be] in contact with them. Whenever possible, our staff will go to their homes or make phone calls or things like that [to check on them]. We always remain in contact with all of our participants.
Where did your passion for helping seniors come from?
I think it all started for me as an immigrant. I am an immigrant and originally from Cuba. So when I came here, I was served in the moments that I had the most need. So for me, it was a matter of just giving back to the community. Naturally, I felt like serving, so I served different populations and now I'm just doing this specifically for the seniors in our community.