Bonfire ATL is known for making smoke in the city with a big crown every Sunday evening. This past Sunday, they celebrated local artists who are doing the same, presented by Making Smoke and Dutch Masters. Kaheim Archer is a New York artist who is new to Atlanta, but he is using his talent to thrive in the market.
How does if feel to create a piece of art and what is your emotional connection with the creation?
Art is about the grind and mastering your technique. It's about mastering you and trying to figure out what gives you that creative edge over the competition. Some people see it as competition, some people don't. Art is amazing. It is a gateway to get out other things. You can use it to cope. My favorite things to do are portraits. I've been doing portraits for the last six or seven years and have been drawing people all over New York City. I just moved here and I'm doing my thing. I like the work that I do and I do it fast. In New York, we move fast.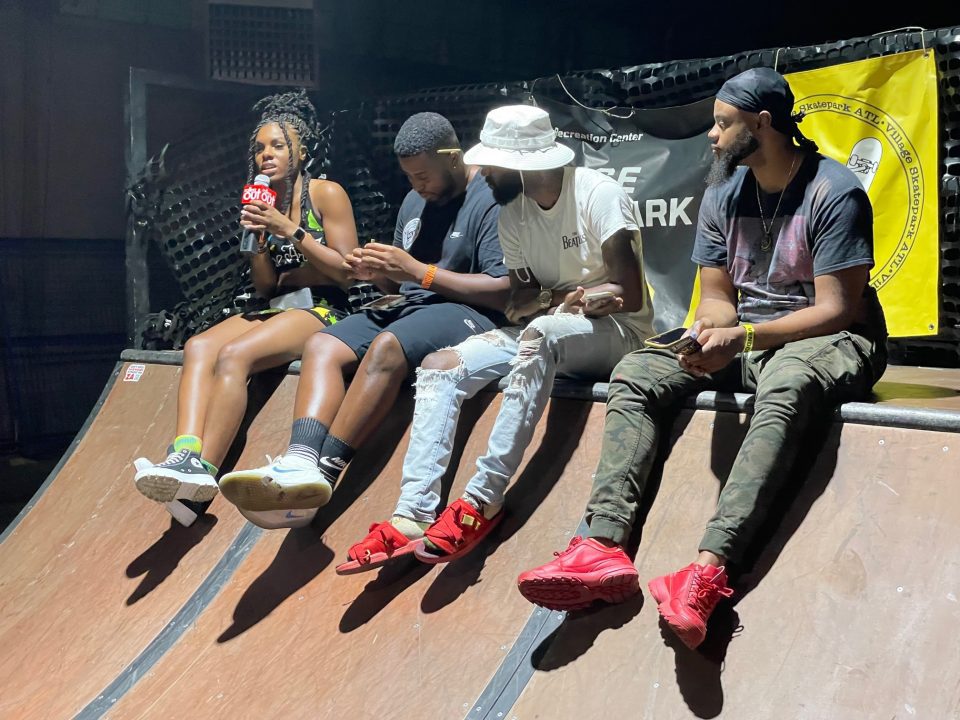 Why should you never doubt your creativity?
Creativity is monumental in creating the future. Everything that hasn't been done, everything that you will be doing is some sort of creativity. It takes a forethought, it takes an action, it takes a plan. There's only two things that can happen when you're being creative. You can aim for a goal and you can meet that goal. You can be completely happy or you can miss. If you miss, then you have to try again until you make your goal. The thing about art and creativity is that you always surprise yourself. The craft is I like to think that I'm guided. I like to think that there's angels behind me holding my hands when I paint. I like to think God is working in the background. The masters that came before me are like sneaking up behind me like "yo, do this and add a little highlight here."
There's something so intuitive about creating, painting, or doing a craft. I think there's something to intuitive about doing anything. You take one step, two steps, and then you start to put the pieces together. You can never doubt your creativity because it's like you're disabling yourself, you're preventing yourself from taking the steps necessary to do something you had no idea you could do. Every day, I'm outdoing my yesterday. Art is something innate in human nature. You're literally copying what you see. It's another form of language. Language is listening, hearing and reciting what you hear. We sing, we hum to the music, we copy we emulate, we do. It's our human nature. Art is human nature.