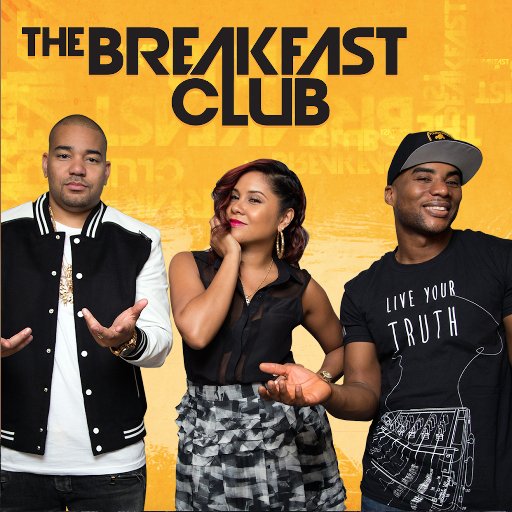 One of the most successful Black radio shows of all time has come to an official end as we know it, one of the hosts of the show told a shocked Twitter, sending fans into a frenzy on Tuesday evening, Aug. 9, 2022.
The longtime co-host Angela Yee delivered the news with a simple tweet to her 108K followers:
The breakfast club as you know it is officially over 🫶🏽

— Angela Yee (@angelayee) August 10, 2022
That single sentence sent shockwaves that reverberated throughout cyberspace and among major news outlets on Tuesday evening.
"The Breakfast Club" is syndicated nationwide through the 105.1 FM station in New York. The morning show reaches 100 stations while accruing over 8 million listeners each month, according to the Nielsen ratings. Meanwhile, its three hosts became national stars.
And in August 2020, the ultra-popular show was inducted into the Radio Hall of Fame.
So far, none of the hosts — Yee, 46, DJ Envy, 44, nor Charlamagne that God, 44 — have indicated if this means "The Breakfast Club" is officially "over" or whether it will undergo some sort of format and lineup change. This has left fans confused.
UPDATE: Yee announced this morning that she has a new syndicated show on over 30 stations called 'Way Up' with Angela Yee, but she'll stay on the Breakfast Club for about 90 more days
It coming up now https://t.co/lhNshK7Rik

— Angela Yee (@angelayee) August 10, 2022
@angelayee just going to play with everybody emotions this morning I see #TheBreakfastClub pic.twitter.com/0gYa5e53Bd

— Philly B (@Philly_West85) August 10, 2022
Desus and Mero i hope you've guys sorted out your nonsense. It's time for you to storm power 105.1 and claim the breakfast club

— Azarah (@HeyAzJay) August 10, 2022
about dam time the culture moves on from the breakfast clubpic.twitter.com/wIwbriMSI1

— luca (@LucaGuadagnegro) August 10, 2022
https://twitter.com/garza713361/status/1557171172558659587?ref_src=twsrc%5Etfw
@angelayee is on #TheBreakfastClub not GIVING AF! And then they playing FNF 😆😆😆😆

— Philly.Diva on IG (@Kristen_Dionne) August 10, 2022
Below is a replay of the entire Aug. 9, 2022, show.