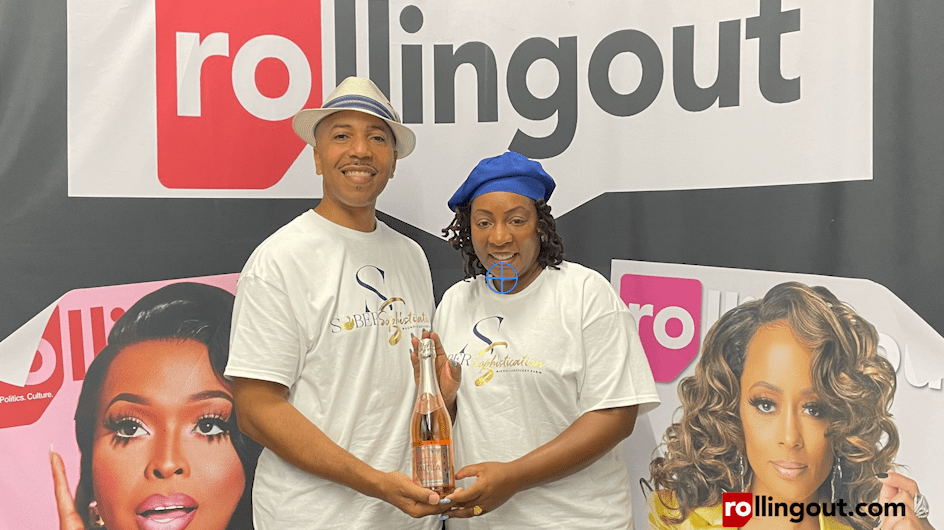 Anthony and Karriemah Muhammad are the co-owners of Magnolia Crescent Orchards & Non-Alcoholic Winery. For people that love to enjoy a luxury beverage that doesn't contain alcohol, Magnolia Crescent would be a good option to consider.
Anthony and Karriemah spoke with rolling out about why they got into the wine business.
What was the inspiration for creating this business?
Anthony: My wife and I don't drink. However, we'd like to be as engaged in what's happening in the community, spending time with family, friends, and everybody else. There is this expectation sometimes as adults that when you gather around even in a corporate setting, you should have some alcohol. We had an experience where we visited a winery in the North Georgia mountains, and it was beautiful. We'd love to be up in the mountains and see the vines and all of that type of stuff. We could love to reproduce this experience, but just not have the alcohol, so that led us on our path to developing what we believe is the first Black-owned non-alcoholic winery in the entire country.
The name Magnolia Crescent sounds luxurious. What was the idea behind the name?
Karriemah: We have to see ourselves as being deserving of luxury. That should be the standard for us, not the exception. We are beautiful people and we express ourselves in so many dynamic ways, so we couldn't help but bring the best for the best. We had to make sure that when we came into this space, everything we brought was top-notch. We don't ever want there to be where someone looks at our business and says, "Oh, it's that Black-owned business," and it's not to say that that's somehow a negative thing. But we want them to say "That's Black excellence, that's where I want to be, and I want to be with them. They believe in luxury, they believe in top-notch and quality service." That's how we want to be known. That's how we've been representing ourselves, and we do that because we truly believe that we are to present the best for the best.
When was the business launched?
Anthony: We've actually been doing it less than a year. We got our start in October of last year, so we haven't even reached our one-year anniversary yet.
Where can people find you?
Anthony: You can go to our website which is magnoliacrescent.farm. You can connect with us and also visit us on Instagram @MagnoliaCrescentOrchards.