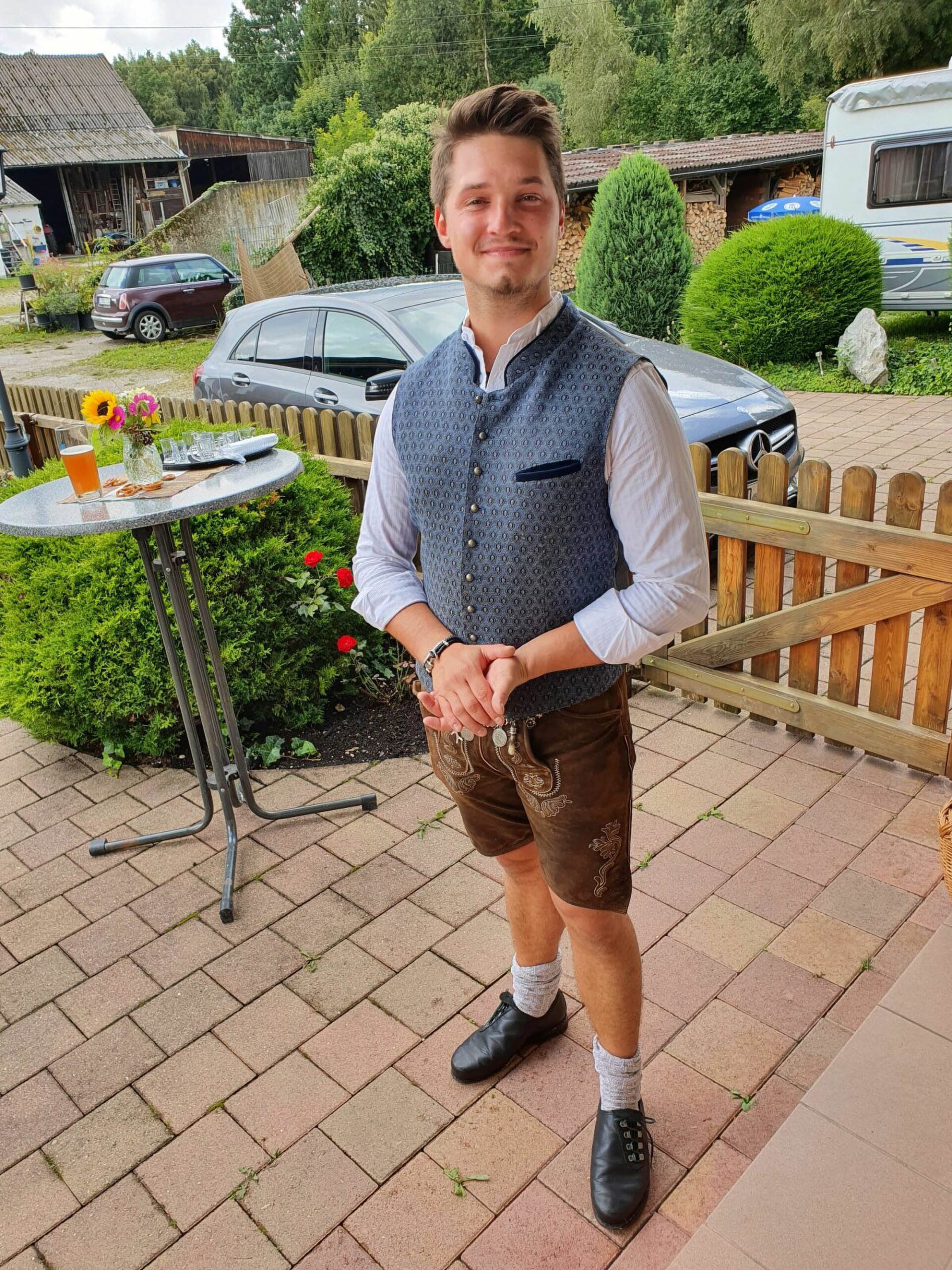 A 25-year-old man who disappeared at a traditional German oompah band festival has been found dead in a lake.
Police identified the young man as Tobias Dreiseitel, who vanished at the Brass Wiesn festival in Eching, a city in Bavaria, in south-eastern Germany on August 5.
His body was discovered by a swimmer in nearby Echinger See lake on August 9, according to the police. Police had been looking for him for days and even deployed a helicopter.
Tobias went missing after that night's festival performances were called off because of poor weather.
At the time of his disappearance, Tobias had been wearing a red Hawaiian shirt and lederhosen – traditional long leather shorts.
Police from the neighboring municipality of Neufahrn bei Freising had said in an earlier statement that Tobias Dreiseitel had "been missing since the evening of August 5, 2022. The 25-year-old attended the Brass Wiesn Festival at Echinger See in the Freising district with two of his friends."
They added: "On August 5, 2022, at around 9:00 p.m., the friends lost sight of each other. A little later, the phone contact broke off. Since then there has been no trace of Mr. Dreiseitel."
They also said: "When the two friends could not find him during the course of August 6, 2022, they reported him missing to the police.
"Extensive search measures with the support of a helicopter, the water rescue service, the fire brigade and the rescue dog squadron went into the early hours of the morning without any results.
"At the time of his disappearance, Mr. Dreiseitel was wearing a wine-red Hawaiian shirt and brown leather trousers (traditional costume). Mr. Dreiseitel is about 175 centimeters tall [68 inches], weighs about 80 kilograms [174 pounds], has a slim build, has brown/green eyes, short, dark brown hair with a side parting, and most recently wore an S-Oliver necklace."
His girlfriend – named only as Anna in local media – reportedly said that he bought beer at the festival.
During the evacuation due to the rain storm, he was reportedly seen heavily intoxicated at the festival entrance.
Anna put out a call for help to find him online on Friday, August 5, saying: "He was hurt. Had abrasions on his arms – it is unclear how serious the injuries were."
The police are investigating the circumstances of his death, and so far treating it as an accident, according to German media.
The festival is a celebration of southern German traditions like Alpine horns, oompah brass bands and thigh-slapping dancing.
The Brass Wiesn festival organizers have put up a message on the festival website homepage saying: "We mourn Tobias. We are stunned and incredibly sad. Our thoughts are with Tobias' family and friends."
Recommended from our partners
The post Missing Man Found Dead After German Oompah Band Festival appeared first on Zenger News.