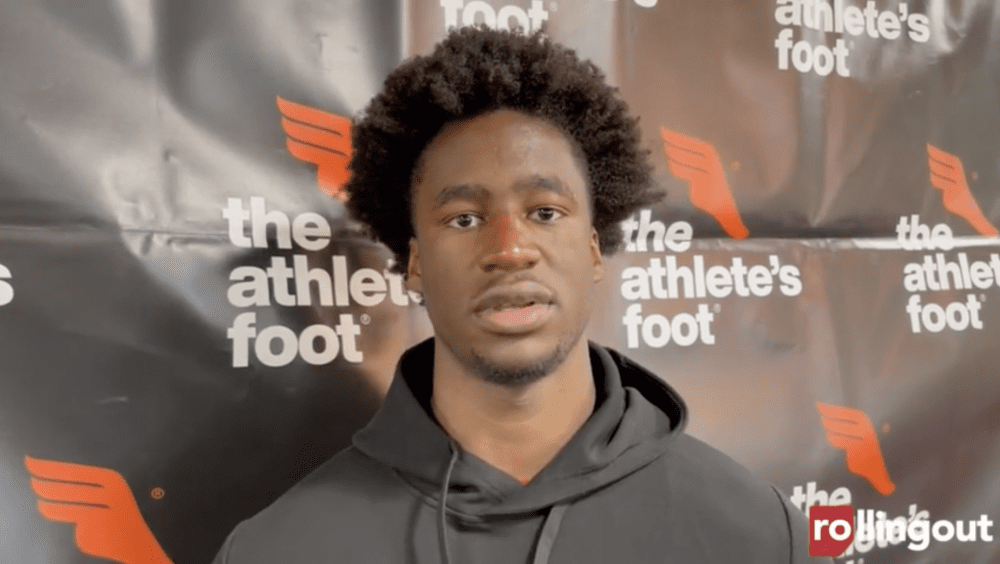 AJ Griffin was selected by the Atlanta Hawks in the first round of the 2022 NBA Draft. Griffin signed his first professional brand ambassador deal with The Athlete's Foot following his selection by the Hawks and made his first appearance for the footwear chain on Aug. 13 to giveaway back-to-school supplies and participate in a check presentation to Fundamental Skills Camp.
Griffin spoke with rolling out about the event, and what to expect from him on the court this season.
How did it feel to give back to kids heading back to school?
It felt amazing to be able to give back to the community. It felt nice to be here, especially because I love … Athlete's Foot, and they have so many shoes and brands.
What shoes will you be rocking on the court this year?
It definitely will be something that fits my personality. You'll just have to wait and see.
Trae Young and Dejounte Murray are known for their playmaking abilities. How do you think you'll fit with them on the court?
I feel like our games complement each other very well. To be able to get on the court and play with each other, I think it's going to be something special. We know what we're capable of doing, and I think it's going to be great here.
You're big on faith and spirituality. How has that helped you through your career?
Just like everything, put your faith in God, especially in those moments where you need him the most. Those are the times when he brought me on the other side of things. That's what I want to share with everyone. Put your faith in God and try your best [in] whatever you do, whether that's basketball, school, or anything.
What's a word or a verse you would like to share with our readers right now?
John 14:27 says "Peace I leave with you, my peace I give unto you. I do not give to you as the world gives." Know that you can always find peace in God in whatever situation. When you rely on Him, all the problems in the world become smaller because God is bigger than any problem in the world.