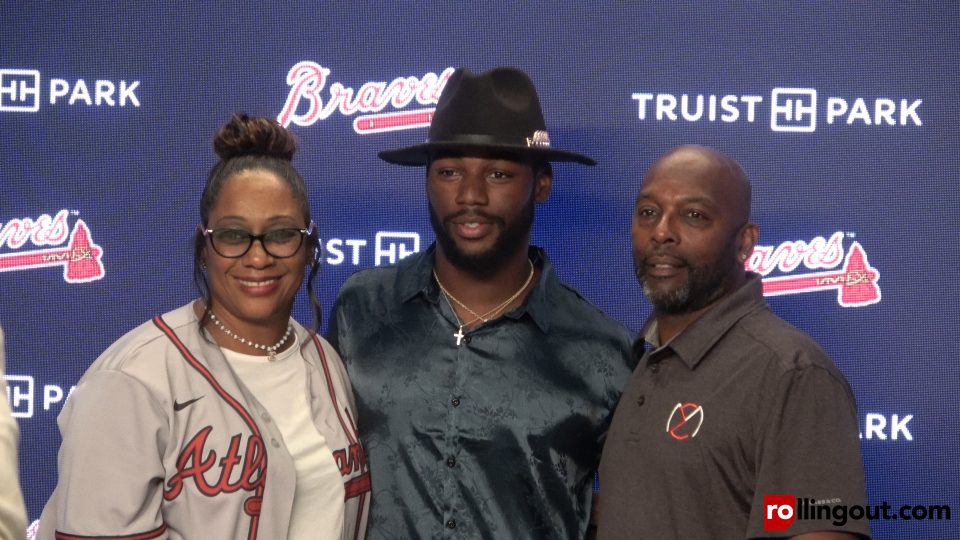 The reigning MLB champions, the Atlanta Braves continued doing what they have done all of 2022 to keep the team's corps intact. Atlanta extended rookie outfielder Michael Harris II's contract for eight years and $72 million. The deal could be worth up to $102 million for 10 years if the Braves pick up every option.
"I told him in spring training, 'I'm not trading you,'" Atlanta Braves general manager Alex Anthopoulos said. "When we made the Matt Olson trade, I'm not sure if you remember, but the clubhouse was obviously shocked by some of the guys we moved, but we were really excited about [Harris being in] the long-term plans."
Through his first 71 games in the majors this season, Harris maintained a .287 batting average with 12 home runs, 13 extra-base hits, 16 RBIs and four stolen bases. During his first month in the majors, he earned National League Rookie of the Month honors in June. In addition to his lethal offensive skills, his defense has been impressive as any Brave outfielder, compared to former gold glove winners Andruw Jones and current teammate Ronald Acuña, Jr.
Above all of his skills, however, Harris' extension represents more than baseball for metro Atlanta. He's a 21-year-old Black baseball star from Stockbridge, Georgia in DeKalb County. He accurately depicts what the city deemed the Black Mecca looks like, and he hasn't changed who he's been throughout the process.
At the press conference announcing the signing, he dawned an elegant silky button-down short sleeve, a pair of gold chains and a black fedora. While he said life has moved at a rapid pace for him since being called up from Pearl, Mississippi, skipping AAA baseball, in May and he doesn't show many emotions on the outside, there was a distinct difference in his demeanor once the press conference ended.
The straight face Harris carried for most of the afternoon at Truist Park, brightened up to smiles and laughs once his family and friends approached to hug and congratulate him on stage. It was those moments of photo ops, highlighted by his mother giving him a bear hug, spawning an embarrassed son reaction, where Harris didn't come across as a stone-cold professional athlete, but as a 21-year-old man realizing his hometown dream.
"[My family] is just a good support group," Harris said. "I don't know what I'd do without them."
Six hours after the heartwarming bonding exchanges with loved ones, Harris returned to the field for his 72nd major league game against the current NL East division-leading New York Mets. He said doesn't have time to realize the impact his career has on the local youth and the shoes he was once in playing wiffle ball in Turner Field's outfield as a 6-year-old, but one thing he wants Black kids to know is that it's possible.
"Life moves fast," Harris said. "If you stay on your course, believe in yourself and have people around you that really believe in you, anything's possible."