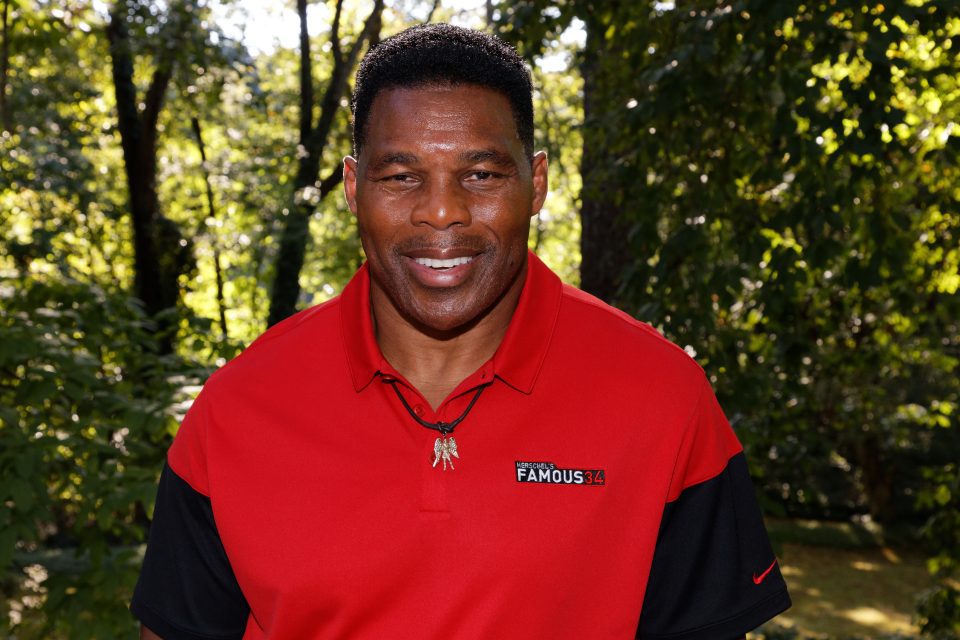 Georgia Senate candidate Herschel Walker's poll numbers are on a downward spiral in recent weeks due to a rapid succession of negative news about his personal life.
Walker, the legendary former running back from the University of Georgia in the 1980s, is reportedly trailing incumbent Sen. Raphael Warnock by 12 percentage points, 50 to 38, according to Survey USA. 
Also, 11 Alive in Atlanta state that 1,076 likely November voters were polled from Sept. 30 through Oct. 4, and that 95 percent of the polling was done prior to the explosive exposé from The Daily Beast reported that Walker allegedly paid for an abortion for a woman he was dating in 2009. Walker has repeatedly said he is adamantly opposed to abortion under any circumstances. 
Walker has vehemently denied the allegations and has stated he is considering litigation against The Daily Beast.
Moreover, Walker's son Christian Walker lambasted his father for being an allegedly chronic liar, hypocrite and deadbeat dad — despite decrying the pervasiveness of absentee Black fathers — and was supposedly abusive toward him and his mother.
Christian Walker, a conservative social media personality, penned in a recent tweet: "I know my mom and I would really appreciate if my father Herschel Walker stopped lying and making a mockery of us. You're not a 'family man' when you left us to bang a bunch of women, threatened to kill us, and had us move over 6 times in 6 months running from your violence."
In a four-minute video posted to Twitter, Christian Walker also berated his father, saying: "I stayed silent as the atrocities against my mother were downplayed. I stayed silent when it came out that my father, Herschel Walker, had all these random kids across the country, none of whom he raised. And you know my favorite issue to talk about is father absence. Surprise! Because it affected me."