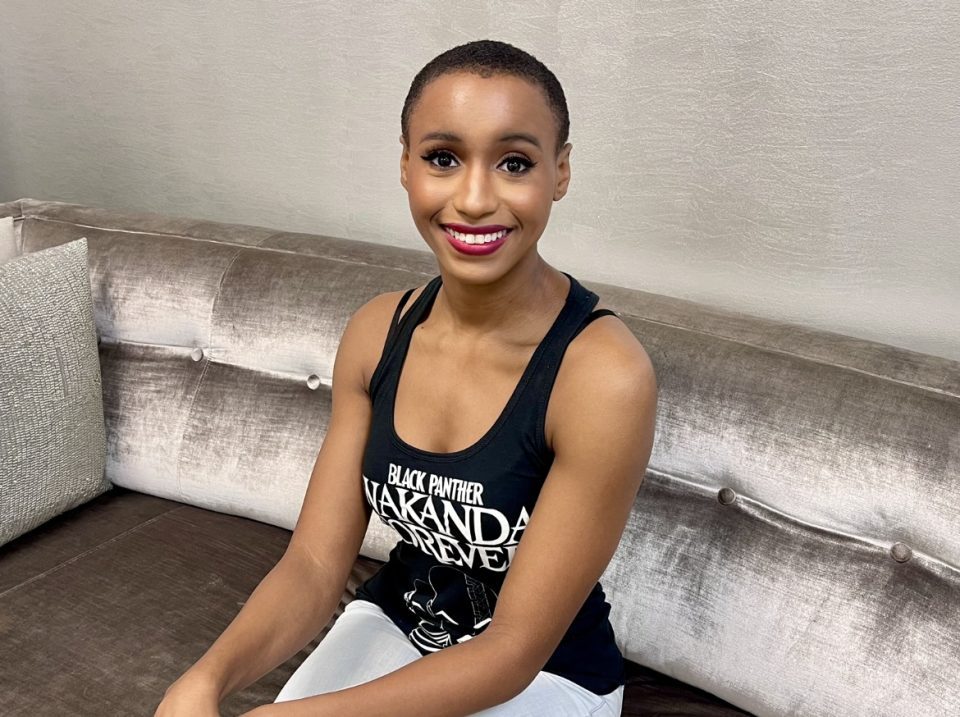 Atlanta native Jemini Powell recently shared what life looks like for a Black woman with a career as a professional athlete and a stunt actress. The two-time USA Parkour Cup freestyle champ recently starred in Black Panther: Wakanda Forever as a Dora Milaje warrior.
Powell opened up about being the only Black woman at most Parkour World championships. She not only encourages women to take combat training, but she hopes to be able to train kids that look like her in combat sports and inspire them to go after their dreams.
How did you get into stunt acting?
I'm a professional Parkour athlete. Maybe you've seen me outside climbing buildings, flipping off buildings, or just doing a lot of stuff. I started posting my progressions on Instagram and a coordinator for a different Marvel TV show [She-Hulk] saw my posts because they started going viral a little bit. They asked me if I wanted to come audition to be a stunt actress and on-set double for one of the main characters on the show. So I went, tried out, and completely failed it but they saw the skillset I had, and they were like, "you know what, she would be great as a Dora Milaje in Black Panther." I did not know, but they sent my information and a couple of my videos to the coordinator for Panther. He saw my Instagram and the recommendation and decided to let me come be a part of it.
As a professional athlete, did you ever see yourself becoming an actress?
Not at all, so I wanted to become a professional Parkour athlete which I did and it's great, but I wanted to start competing for more. but I did not think that I was going to end up in the stunt-acting world at all. I wanted to about a year or two into my Parkour training, I wanted to go to stunt school. My family had no clue what stunts were. They were like, "that's not a real job, you can't do that." Instead, I had to go to a normal college. They applied to the University of Georgia for me, and I didn't know until I got the acceptance email. I ended up going anyway, and it's a beautiful school. They have a gorgeous campus so when I was there, instead of going to classes, I would just be flipping around. I was like you know what I'm going to try to become a professional athlete or try to do stunts. I'm going to go for my dreams even if no one believed in me.
Is there a stereotype you face as a Black woman athlete and how have you overcome it?
For the most part, the Parkour community is very – accepting, they want to help everyone, but there are a couple of outliers who don't think women should be in this sport. They think we suck, or that we are taking up time by training with them. So, that's been hard, but I just don't care what they say. I know I'm good. I know everyone else knows I'm good, and I know what I'm doing. So, I'm like you guys can hate on me all you want, you guys can say I don't deserve to be here, but I know I do.
Watch the full interview below.