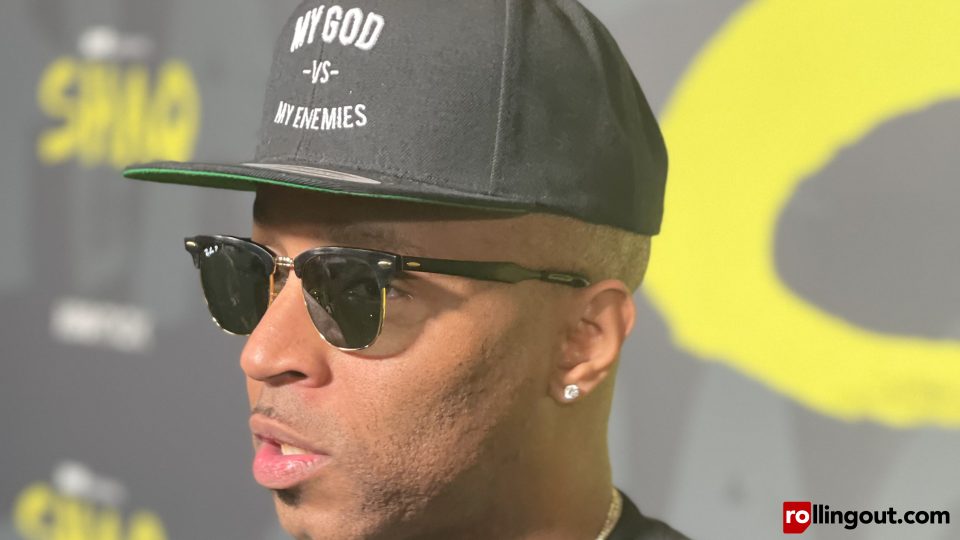 Drumma Boy wants to see everyone win. The super producer from Memphis, Tennessee, is excited to see his hometown continue its mainstream dominance in hip-hop, but also still respects Atlanta, both cities he's played a large role in keeping in the conversation for top rap city. Through the years, he's worked with the likes of Yo Gotti, Gucci Mane and Waka Flocka Flame.
Recently, at Shaquille O'Neal's premiere for his HBO docu-series "SHAQ," Drumma Boy talked to rolling out about the basketball legend-turned-business mogul and the state of hip-hop.
Do you think Memphis has topped Atlanta in hip-hop yet?
We've been who we are. I think we stay focused on just making history and being the best we can be.
I put a lot of effort behind Memphis artists, Atlanta artists, global artists, wherever you're at. We're working on Jamaican artists, working on African artists. It's not about where you're from, it's about where you are mentally. Where are you going, and what's your message?
Music is the universal language. As long as you can turn your music into a universal message, be heard and turn your story into something that people can relate to, it's a blessing, man. So we never take it for granted.
What's your takeaway from Shaq's journey?
Man, just having fun. Shaq is always going to have fun, Shaq's going to speak the truth and he gonna be honest. He's going to be a man of honor. The best thing you can be is dignified. Holding your integrity. Standing for something. Mastering your skill set. Being the best you can be being a role player, a team player, but not taking no b——-, man. We love Shaq, man, and Shaq stood for not taking any — you know what I mean?
Who are the top producers you listen to at the moment? 
Pharrell is always going to be at my top. Dr. Dre, of course. Quincy Jones still stampeding. We're with you, we love you, Quincy.
Young guys? Shout-out to Mike WiLL Made-It. Sizzle [Southside], and I'll say London on da Track.