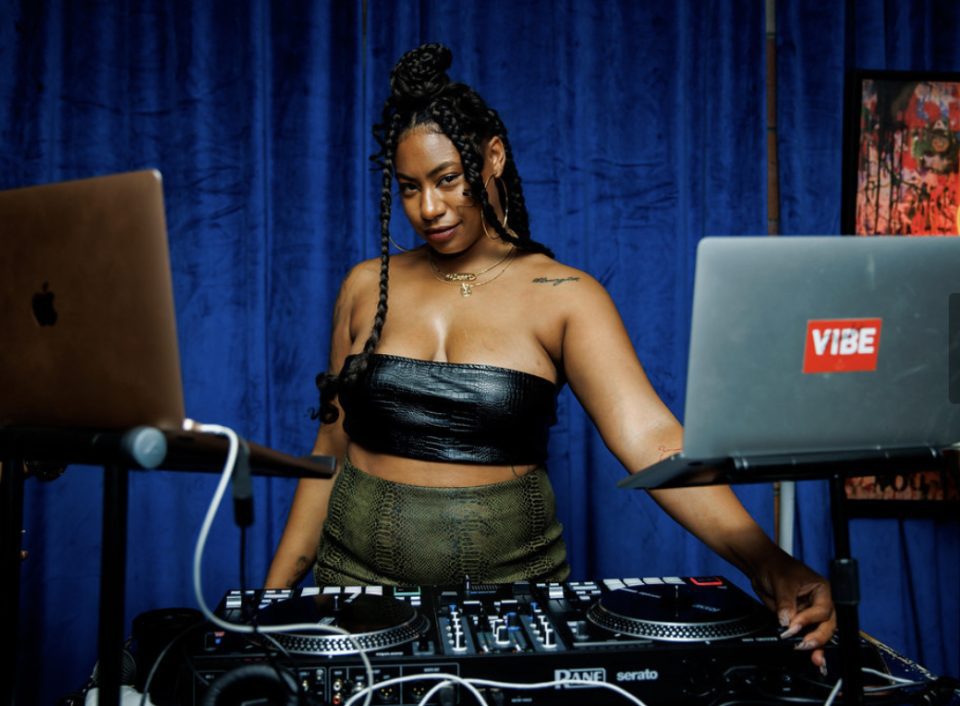 New Orleans DJ and producer Legatron Prime's slogan is "Spinning Black Girl Magic," as she spins inspiring vibes. A 2018 OffBeat Magazine Best of the Beat "Best DJ" nominees, she has held numerous residencies including her weekly Saturday night groove at Dragon's Den called "Prime Time."
Legatron Prime spoke with rolling out about her career, love for music, and what it takes to be a respectable DJ.
Where did your love for music come from?
I was born into music, and I feel like I've always been around it. I was born and raised in New Orleans, which is a musical city, so there are sounds everywhere, all the time. My mom would play music all the time, and in my family, we all liked music. I was a majorette, so I danced to songs pretty much all my life until high school. I was in dance school until [Hurricane] Katrina, so music and rhythm were always a thing in my life, and I made it my own thing. I started to create my own thoughts around music. I like all types of music, and I'm very open-minded. Getting on the radio and then making my own mix cassettes, and then getting a computer and ripping music off the internet so easily, was how deejaying started for me.
What do you think it takes to be a respectable DJ?
Curation and skill. I feel like you have to be good at both. I think in different ways than a lot of people as far as how I hear music. So that's what makes my curation skills special. I can scratch a little bit, but my golden ticket is I can mix like a dog, and I like to keep things fresh. I like to keep things interesting. To my curation, I always say when I started a set if I'm at my usual spot like my Saturday night set "Prime Time" at the Dragon's Den, I start with an idea. What journey are we about to be on? Where do I want to take the people tonight? Where are we going? What do we need to get off our chest? What is the space, energy and vibe that I'm creating? At the end of the day, I control all of this, and it's my responsibility. Having a skill like blending, or if your technique is blending or scratching, having that skill to go along with your curation and also being able to read the room is key to being a respectable DJ.