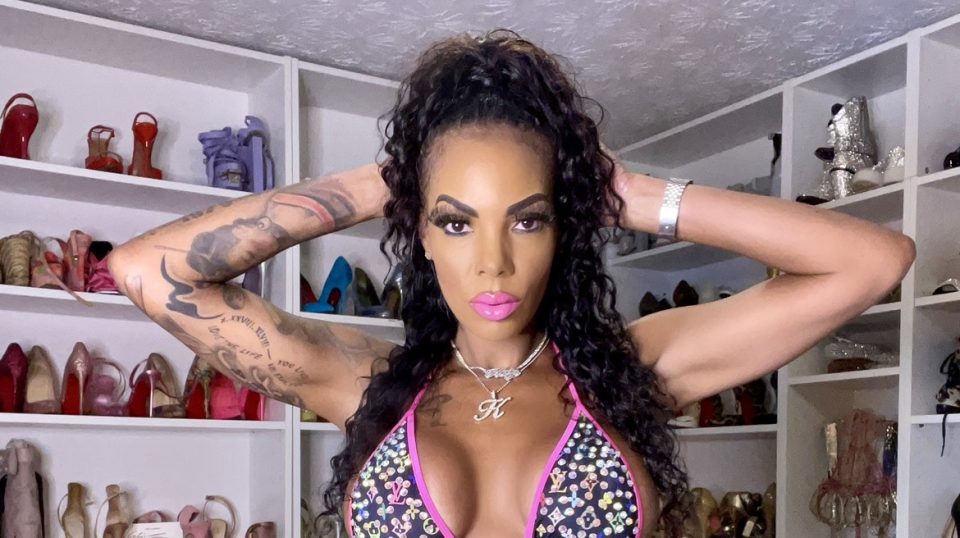 Gigi Maguire is currently a reality TV personality on WE tv's Season 2 of "Beyond The Pole" and a co-host on Angela Yee's "Lip Service." As a former dancer at Magic City, she shared her life experiences about what nightlife culture is really about.
As a mother, she touched on how the need to provide brought her to strip, although it was never a life goal. Maguire knows her past has led her to where she is in life now, but she wants people to know the difference between her stage persona, Gigi Maguire, and Kafi, the real woman behind the scenes.
Maguire opened up about what it's like being in a relationship as a dancer and what misconceptions she would like to get rid of.
What was it like being in relationships while dancing at Magic City?
I quit dancing for my ex. In the relationship I was in while working at Magic City, he wanted me to quit because he couldn't take everything that came with the occupation. So, I quit for him and moved to New York. Being a dancer, men end up having a lot of insecurities and it's a trust thing. … but it was also his place in life, his career. He was someone that was in the entertainment industry and Magic City is that place where everybody goes. So, on any given Monday any of his colleagues or clients could come into Magic City and see me in nothing but a pair of shoes. That just didn't sit right with him after a while. So yeah, I quit but I learned a lesson from that.
The lesson I learned was to never do that again. I will never allow a man to come between me and my coin. I will never allow a man to have control of my finances or my life, [dealing with the] puppet strings and the meaning behind being the financer. It was all good when I had the platinum Amex, and I was swiping with trips, gifts, and all of this, but it wasn't all good when he got upset and snatched everything.
Any misconceptions about strippers you would like to get rid of?
The biggest misconception that we come across as entertainers is that all strippers are h—, that all strippers will have sex with anybody or do anything for money, and that dancers can't be in relationships. None of that is real, we are hustling. We talk to these guys, we tell them what they want to hear because we want what's in their pockets, not what's in their pants.