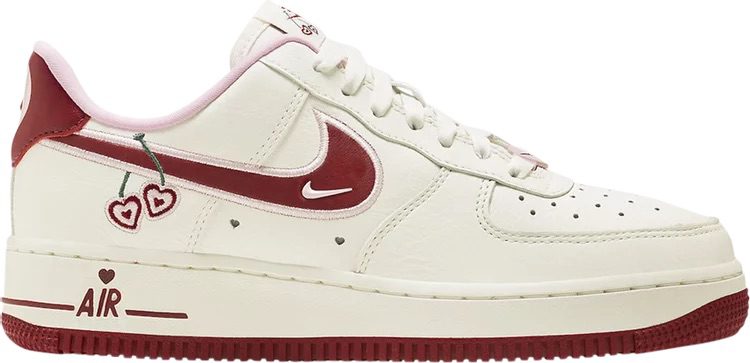 Love is soon to come in the air with Valentine's Day approaching, and if you're looking for a gift to give that special person, or you want to celebrate on your own, there's a pair of shoes that are perfect for the occasion
Nike recently unveiled their Air Force 1 Low "Valentine's Day" sneakers, as they bring the special day in with style.
The sneaker features a white base with Nike hearts on the heel, and heart-shaped cherries hanging over the Nike swoosh on the side of the shoe. The Nike swoosh, outsole, and back heel are red, while there's a pink outline around the swoosh and collar of the shoe.
The hearts don't end there, with one coming above the "AIR" lettering on the white midsole.
Last year, Nike released their Air Force 1 Low "Valentine's Day 2022" shoes, and it gave more of basic look, with just the Nike swoosh and the bottom of the shoe being pink.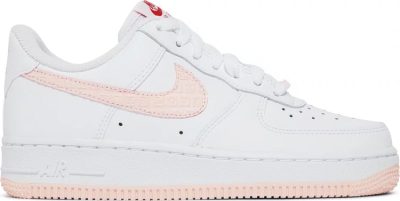 Nike hasn't released the drop date for the sneakers, but they should be out in the coming weeks with Valentine's Day on Feb. 14.