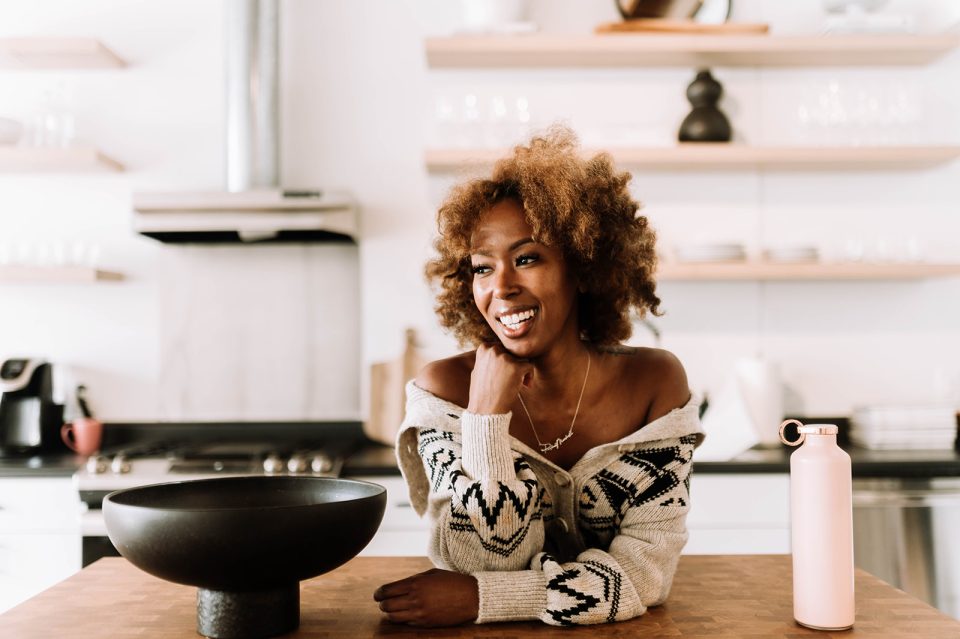 Rosalind Michelle Deshazo is an Atlanta-based esthetician and owner of the Rosalind Michelle Skin Co medical spa.
Deshazo, who offers skin care services such as hydra facials, laser hair removal, brow services and more, received her esthetics license from Paul Mitchell The School Esani.
Deshazo opened up about her inspiration for helping others with their skin.
What motivated you to help people with their skin?
I've always been really into helping women. Women's health was my thing when I was in college. My degree is in health education and promotion, and I got my master's degree in health care administration. I've always been extremely interested in women's health. … When it comes to skin care, aside from the fact that I love it, there's so much that people just don't know. It's just as simple as educating. Just getting people from one place to where they want to be. So when it comes to the skin for me, I look at that as an outlet for people to not only express themselves, but also feel better about themselves, show up at their jobs better, and show up for their families better. That external accomplishment or gratification can be reflected internally and it just changes the game. As I've seen people grow with me, the way that they used to show up whether they would come in quiet and shy, now they come in and they have new jobs, and it's just a different confidence that people tend to have.
What advice do you have for people who are struggling with their skin? 
… Everybody deals with things differently and I think it's important to also consider when you're looking on social media, looking at ads, and looking at things like that to consider where marketing takes a stronger hand in what's being displayed. A lot of times there are skin care lines that are using people who have normal skin types. For some people, [with] acne or oily skin are not necessarily going to look like someone with normal skin. So, just give yourself grace and [know that] everyone has their skin care journey and it's important for you to just start somewhere. Also, know that it is a journey. It's not going to happen overnight and there are sometimes going to be multiple things that you have to adjust, consider and change, to get to those skin goals.