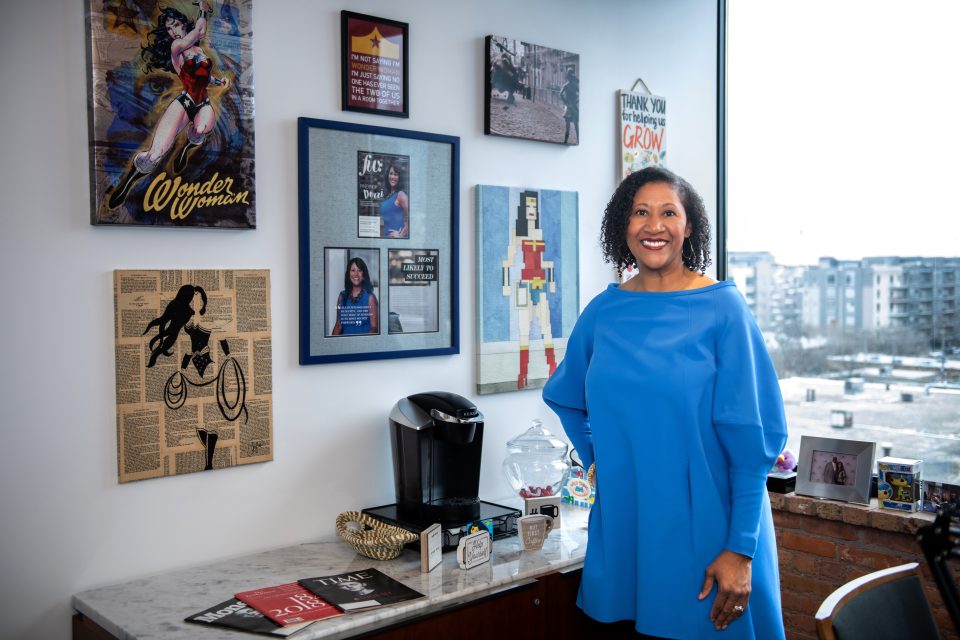 Dorri McWhorter is the president and CEO of the YMCA of Metropolitan Chicago. McWhorter has a genuine passion for the welfare of young people that is demonstrated in her leadership style and her intent to create a world where everyone is valued. Rolling out spoke with McWhorter recently about her mission statement, critical skills for future executives and the benefit of the YMCA in the community.
What have you learned about leadership in your current role?
There are leaders at every level, from people at their first jobs, up to CEOs. I've also learned that just because someone is the person "in charge" doesn't mean they're a leader. It's also true that people new in their role or their career can be leaders, too.
What is your mission statement?
I feel very fortunate that my personal mission statement and the mission statement of the YMCA of Metropolitan Chicago are closely aligned. Because of that, work never feels like work to me. It's something that is meaningful and joyful for me.
My personal mission statement is to create a world where everyone knows they are valued and loved. That is my ultimate goal in life. While it may sound really lofty, the Y's partnerships and connections and reach collectively empower my team and me to deliver on that goal in line with the Y's mission to strengthen community by connecting all people to their purpose, potential, and each other.
What three skills are critical for the future executive you hire for your organization?
Rather than hard skills, I think there are certain approaches that are essential for leaders at every level: the ability to learn from mistakes, agility and openness.
I'm a big believer in learning from your mistakes, which I call "unplanned learning opportunities." We all mess up, but it's how you react that matters, how you evaluate the experience, how you develop a new skill or how you grow.
Leaders who are flexible in their approach are the ones who are able to take that unplanned learning opportunity and turn it into something meaningful for the future. They're not afraid to venture down a different path. They have a "yes" mentality and are open to seizing the day, week, month, or opportunity in front of them.
What are the advantages of having a YMCA in a community?
Y's are a community. We serve folks from cradle to legacy across all kinds of programs and services, from aquatics to day camp to digital literacy. Are you a young person interested in learning a new sport? Come to the Y. Are you a young-at-heart person who wants to learn how to get online? Come to the Y.
Evidence also shows that when there is a YMCA in a community, rates of violence in that area are lower than they would be otherwise. During summer breaks, on weekends, and before and after school, YMCAs provide a place for youth and adults to be themselves and to engage in their community — to make friends, learn new skills, do homework, play a pick-up game, or just hang out in a safe space.