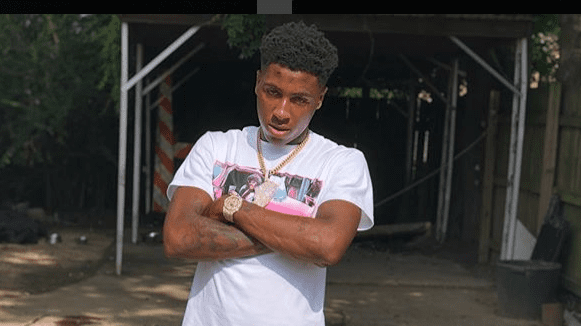 NBA YoungBoy, one of the most prolific and beloved rappers of the modern era, surprised fans when he announced he is converting to the Mormon religion.
Even as YoungBoy, who now goes by the moniker YoungBoy Never Broke Again, was rocketing to international fame, the 23-year-old father of nine children admitted that his ride to the top was a tumultuous one as he bobbed on the waves of interpersonal tumult, rap beefs, feelings of betrayal — not to mention investigations by state and federal police agencies.
In fact, while he spoke with Billboard about the peace that has descended upon him recently, he is wearing an ankle monitor in his relatively new home in Salt Lake City where he lives with his wife, Jazlyn Mychelle, and their two children, Alice and Klemenza. 
Descending into madness and desperately searching for serenity, YoungBoy said he found his spiritual elixir with the Church of Jesus Christ the Latter-day Saints. Mormon missionaries came by his house and, after spurning them the first time around, he let them into his home, and it changed his life. 
"I wanted help very badly. I needed a friend. And it hit me," he recalled to Billboard. "It was just cool to see someone with a different mindset that had nothing to do with business or money — just these wonderful souls."
YoungBoy said the missionaries talked to him about The Book of Mormon and he said their tutelage helps to "make sure my heart is in the right space."
"Even when my negative thoughts come back, when I do want to tell them, 'Not today,' I just don't let nothing stop it," he said.
The rapper born Kentrell DeSean Gaulden dropped an astounding eight full-length projects last year, including his first for Motown Records, I Rest My Case earlier this month. He reveals that he has an addiction to making music nonstop. 
"It's a disease," he told the magazine. "Literally, I cannot help myself. I tell myself sometimes, 'I'm not going to drop until months from now,' but it's addictive. I wish I knew when I was younger how unhealthy this was for me. Whatever type of energy I had inside me, I would've pushed it toward something else."
However, YoungBoy says the music has had a cathartic effect on him which offsets his turbulent personal life.
"The music is therapy, but I can't stop it when I want," he said. "And the lifestyle is just a big distraction from your real purpose."