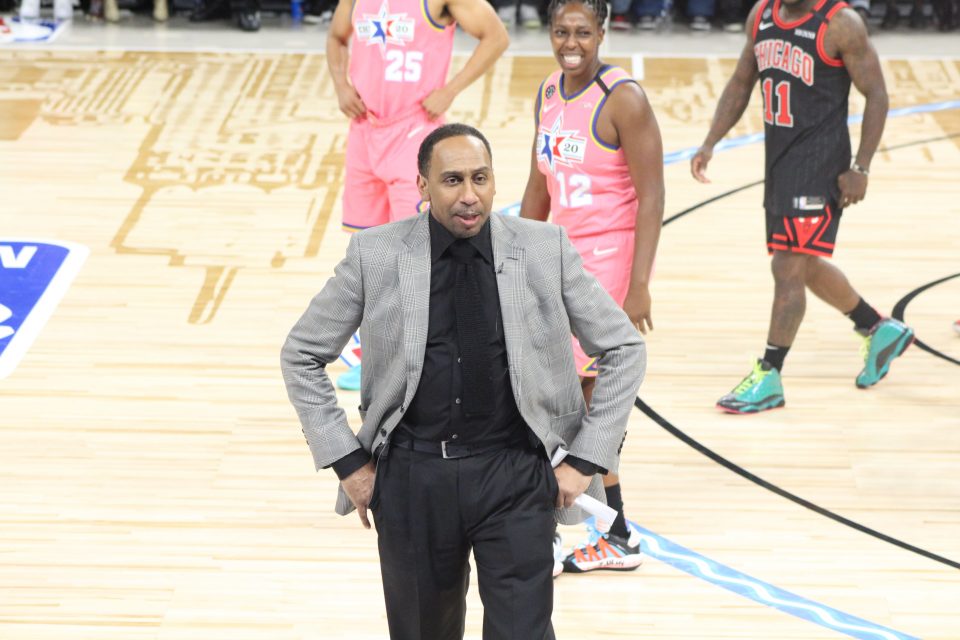 Stephen A. Smith, ESPN's flagship personality, suggested that the Los Angeles Lakers may be title contenders following their mid-season roster reconstruction.
Smith, the bombastic and high-decibel host of "First Take," espoused the hot take following the Lakers' decisive 120-102 victory over the New Orleans Pelicans on Wednesday, Feb. 15.
After expelling malcontent and high-price point guard Russell Westbrook to the Utah Jazz and importing renowned talents such as DeAngelo Russell, Jarred Vanderbilt, Malik Beasley and Rui Hachimura in trades, the moribund Lakers suddenly look revitalized.
Smith pontificated that the Lakers, while not better than the Denver Nuggets or the Phoenix Suns — who just acquired Kevin Durant — nor the Golden State Warriors, they can make some noise in the upcoming postseason in April.
.@stephenasmith says there's a possibility the Lakers could be title contenders 👀 pic.twitter.com/q7lAw6nygh

— First Take (@FirstTake) February 16, 2023
In the arena of punditry, this does not rank as one of Smith's most outlandish hot takes as he's prone to utter them at regular intervals — something that has made him equally famous and infamous among sports fandom.
Smith, 55, also gave the Lakers general manager Rob Pelinka his flowers for finally ripping apart and reassembling the Lakers into a formidable foe that can now challenge the aforementioned elite Western Conference squads.