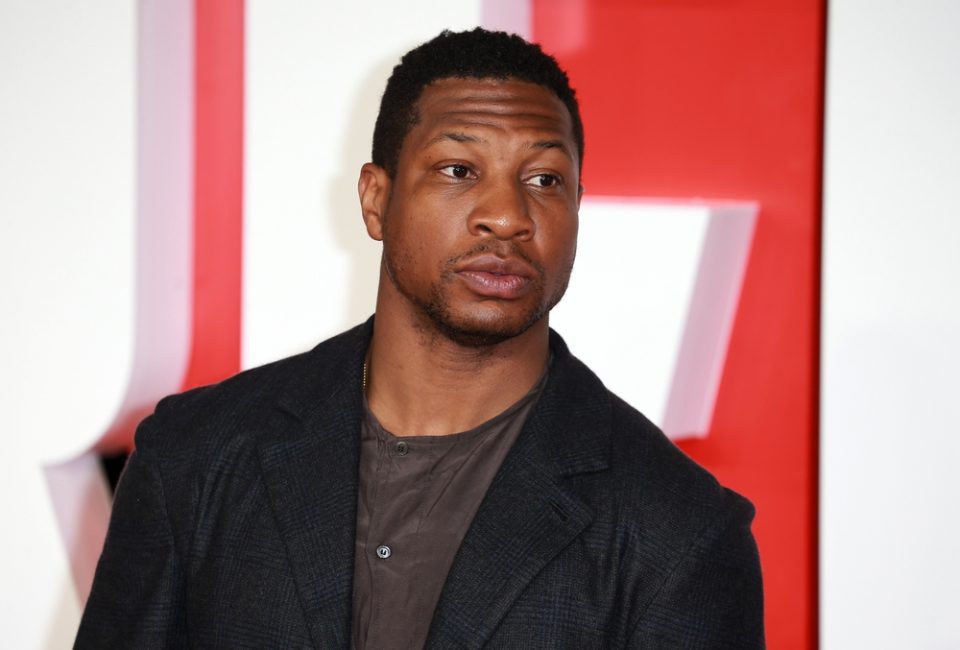 Ant-Man's Jonathan Majors who is set to co-star in CREED III alongside Michael B. Jordan recently graced the cover of Ebony magazine for the publications Valentine's Day issue.
He was pictured wearing a red cape, red chain, hoochie-daddy shorts, high ankle socks, and sneakers holding two bouquets of red roses. Many fans quickly reacted to the photo shoot and showed admiration for Majors.
johnathan majors pic.twitter.com/1HodIejllv

— leah. (@levelheadedleah) February 15, 2023
A few days later, things began to quickly take a turn after more pictures of Majors surfaced from Ebony's photoshoot.
This time instead of a sexy, muscular appearance he rocked a large pink fluffy jacket with eccentrically styled boots, a red beanie, and wing-shaped sunglasses.
The Black community suddenly disapproved of the photos and claimed they were trying to emasculate him as a Black man.
"Being an actor has never been an ego trip for me… It's quite humbling. You're always playing somebody bigger, stronger, smarter than you, deeper than you." Jonathan Majors gets deep about why acting humbles him.
Access our cover experience at #EBONYMag https://t.co/EcBzd2CNVj pic.twitter.com/TiGRbep4Qu

— EBONY MAGAZINE (@EBONY) February 17, 2023
It was really unnecessary to emasculate Jonathan Majors just bc of a pink coat

— bryanna alysha (@brythax) February 19, 2023
Yet, the stylist for the shoot Alexander Julian gave fans insight into the looks which he claimed to be inspired by the anime character Donquixote Doflamingo who rocks a similar pink coat.
Julian captioned his Instagram post with, "Black Weebs for the win. Took inspiration for this look on Jonathan Majors from one of the flyest characters in One Piece. He chewed," Julian stated.
While most fans on Instagram disapproved of the look, anime lovers saw the correlation between Majors and the character. He later responded to the backlash from the viral photos.
Jonathan Majors outfits were inspired by two One Piece costumes: Luffy's One Piece Film Z alternative outfit and the feathered-cape of the one former Seven Warlords of the Sea, Doflamingo. We love Black anime fans across mediums 😍 pic.twitter.com/UuqgSRhazj

— Getting Animated Podcast On Hiatus (@gettinganimated) February 8, 2023
In a recent interview with Ebony at the Ant-Man and the Wasp: Quantumania premiere, he said, "I was actually in a photoshoot when my phone started talking, but I was like it's cool. But there was a number, and when that number reaches 32, [I was like] something's happened. And I got a baby, so I was like let me check, I looked and I was like, 'oh no, oh yes.' I think about the photo shoot and the folks that were there. I thought about all the wonderful folks and the culture, and it's great. Beautiful Blackness, art, culture, and creativity; that's what we are about. And it's always good to make a ruckus," Majors concluded.