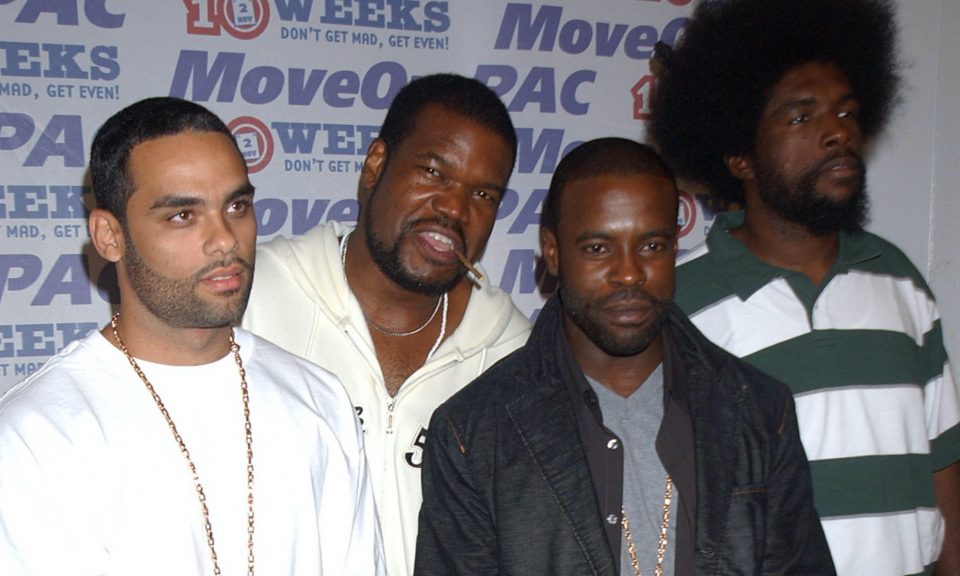 The widow of The Roots bassist Leonard Hubbard is suing band co-founders Questlove and Black Thought for fraud.
The band members, Questlove and Black Thought, as well as their band manager Shawn Gee, and band employee Munir Nuriddin, have been named by Stephanie Hubbard and Hubbard's estate, saying they violated RICO laws and defrauded Leonard out of millions of dollars.
Hubbard was with the group from 1992 through 2007. After being diagnosed with blood cancer, he died of cancer in 2021.
Hubbard's estate claims that the group established a company in 1993 called Grand Negaz, Inc., to handle the band's business dealings. Hubbard was given a 17 percent share, while Questlove and Black Thought were entitled to 35 percent.
The lawsuit claims that Questlove and Black Thought used their share to open up other ventures related to the band and other personal matters, all while Hubbard remained a stakeholder in the original corporation. Even though he was no longer performing with the group, the suit claims that Hubbard was not paid according to the original agreement and the money owed to him was used to fund other Roots related projects.
The suit continues and says that in April 2013, The Roots transferred all of their assets, including the money owed to Hubbard, to a new enterprise, Legendelphia LLC.
Hubbard sued his former bandmates in 2016, claiming that he had not been compensated properly as a co-founder of the band, but the lawsuit was discontinued.