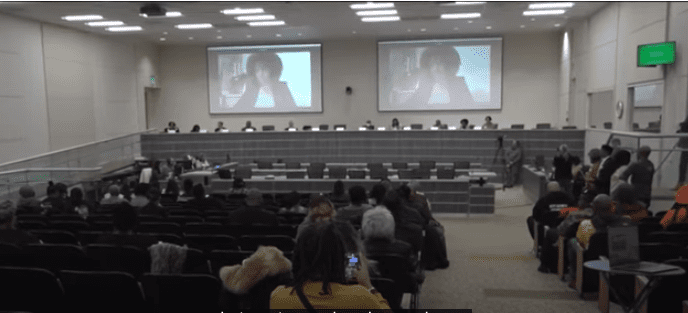 The first-ever reparations task force in California calculated the cost to provide restitution to the Black residents of California will easily surpass $800 billion.
This mammoth amount would go towards compensation for generations of over-policing, disproportionate incarceration, and housing discrimination against African Americans, the Associated Press reports. That is if the state decides to pay anything at all. 
Reparations for Black Californians could cost $800B, economists warn https://t.co/nwQJe5F2nC

— Fox News (@FoxNews) March 29, 2023
The chair of the reparations task force, Kamilah Moore, said it is now up to the state to devise a viable method of restitution to Black residents in the amount economists totalized.
"The task force is pretty much done regarding the compensation component. Our task was to create a methodology for calculation for various forms of compensation that correspond with our findings," Moore said in an email to the Long Beach (California) Post. 
How this colossal number could be translated to actual payments has not been determined — nor if any amount will be paid out at all. The $800 billion price tag is already more than twice the state's annual budget of $350 billion.
Since there are 2,537,000 Black residents in California, according to the 2022 U.S. Census Bureau, that would translate to each qualifying Black resident receiving approximately $315K apiece. 
"We've got to go in with an open mind and come up with some creative ways to deal with this," said Assemblymember Reggie Jones-Sawyer, one of the two lawmakers on the task force. 
The pushback for this amount of reparations — or any reparations at all — has been fierce and multipronged. Critics highlight the fact that California was never a slave state. Other detractors of a  reparations package to Black people believe that taxpayers should not be burdened with events that germinated decades and centuries ago.
"No amount of money could ever 'make right' the evil of slavery, and it is insulting to suggest that it could," Bob Woodson, a Black conservative, said in a statement obtained by the AP. He calls the reparative measures "impractical, controversial and counterproductive."
Continuing, Woodson said "some of these communities only began coming apart after we lost sight of these values, which also hold the key to these communities' restoration."
To be sure, the task force's recommendations on reparations are just that: recommendations. The state is not mandated to act on the committee's findings.
"That's going to be the real hurdle," said Sen. Steven Bradford, who sits on the panel. "How do you compensate for hundreds of years of harm, even 150 years post-slavery?"