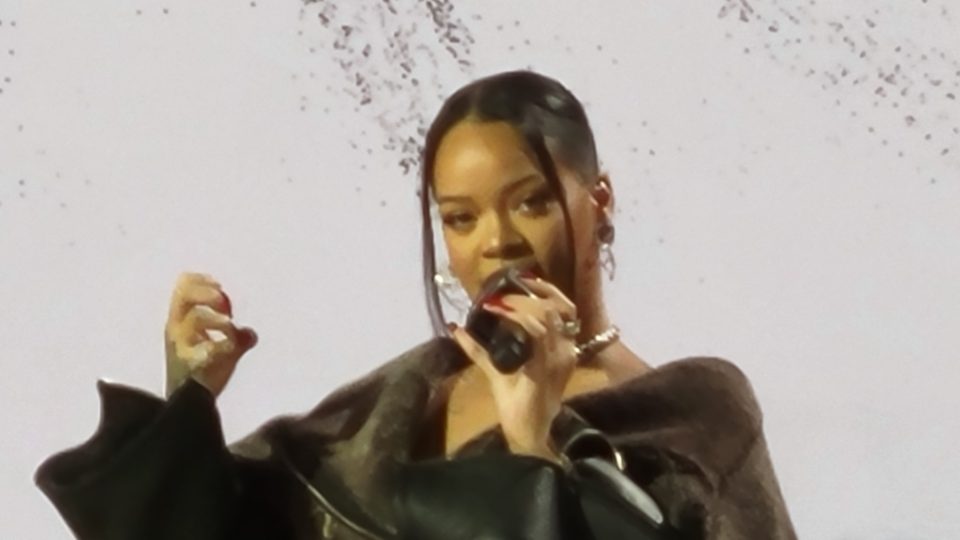 Rihanna and her boyfriend A$AP Rocky successfully circumvented the intrusive paparazzi who snooped for clues on the gender of their first child, a yet-to-be-named son.
However, it may be Bad Gal RiRi herself who may have inadvertently given away the gender of the second baby herself this past week.
As Rihanna becomes the most followed woman in the world on Twitter, with well over 100 million fans, the media and blogs are tracking the music power couple like ravenous hounds.
#Rihanna is now the most followed woman on Twitter with 108.2 Million followers!💪🥇👩🏻🚶🏽‍♂️🐦❤️‍🔥👑💛 @Rihanna pic.twitter.com/hFvwgbequu

— World Music Awards (@WORLDMUSICAWARD) April 9, 2023
Carefully camouflaged paparazzi caught Rihanna reportedly shopping for girl's clothes when she entered a children's boutique in Los Angeles. The 35-year-old songstress is seen checking out an itty bitty pink knitted onesie.
This is hardly a gender reveal, however.
The "Rude Boy" singer told British Vogue in their February issue that Rocky was hoping for a boy for the first child.
"Rocky wanted to know. He wanted a boy," she said. "At first he was open, then he was like, 'Nah, I want a boy, I'm sure.' I was just like, 'Lord, please let this man get what he wants …' "
Rocky and Rih shopping at Kitson Kids ⚠️ #asaprocky #rihanna pic.twitter.com/aXhBoQ0T28

— mrsawge (@mrsawge11) April 13, 2023
Their first child, Rocky's wished-for son, arrived in May 2022, so Rihanna really doesn't care what the gender is for the couple's second child. She unveiled her second pregnancy during her record-breaking performance at Super Bowl LVII in February. 
"Listen, I'm down for whatever," she said. "My wish would be I would like to have more kids but whatever God wants for me, I'm here. I'm open [to whatever gender comes next]. Girl, boy. Whatever."
#Rihanna is just glowing! 😍😍😍 pic.twitter.com/d8jgf861Hq

— REVOLT (@revolttv) April 14, 2023