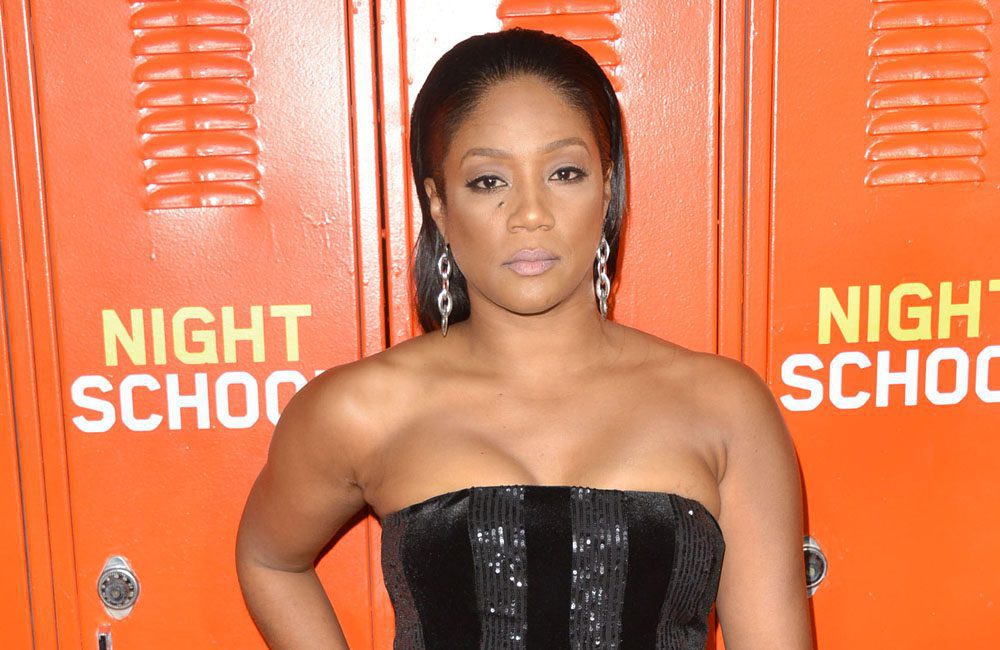 Many fans have hardly forgotten about Tiffany Haddish's career-damaging decision to partake in that questionable video with comedian Aries Spears that gave off pedophile vibes.
Therefore, when Haddish mentioned Common's name during a question-and-answer session with fans recently, she was rebuked with all deliberate speed.
A fan told the Girls Trip star that she was waiting to see of Common had given her the earrings she gave the rapper to give to Haddish.
Haddish then responded in the TikTok video with: "Girl, he never gave me no d— earrings." She jokingly added, "He probably gave those to Jennifer," in reference to the rumored romance between Common and Jennifer Hudson. 
Rumors have been swirling that Common and J-Hud are linked romantically after they wrapped up the filming of the thriller Breathe. They were captured by the paparazzi hanging out together in Philadelphia right after that. Furthermore, on March 14, the Respect star even gushed over her rumored boyfriend in a birthday tribute.
"Team Jhud pls help me wish one of the brightest lights, a Chicago and hip-hop legend, the one and only @common a very happy birthday on today !" J-Hud posted on Instagram on Common's 51st birthday.
In defense of the beloved EGOT winner, fans warned Haddish to keep J-Hud's name out of her mouth.
A fan of the "American Idol" winner took a swipe at Haddish, saying, "Jennifer don't bother nobody …," 
Another fan admonished Haddish: "No she needs to watch her mouth! We barely like you."
A third fan added, "One thing I don't play about is Jennifer … girl, most of us don't like you anymore, Tiff."
"Now you watch yo mouth, watch yo mouth bout Ms Effie White!!!" a fourth user reacted.
Someone told Tiffany, "PLEASE leave the EGOT alone!"
While another noted, "A simple NO would've suffice[d]."