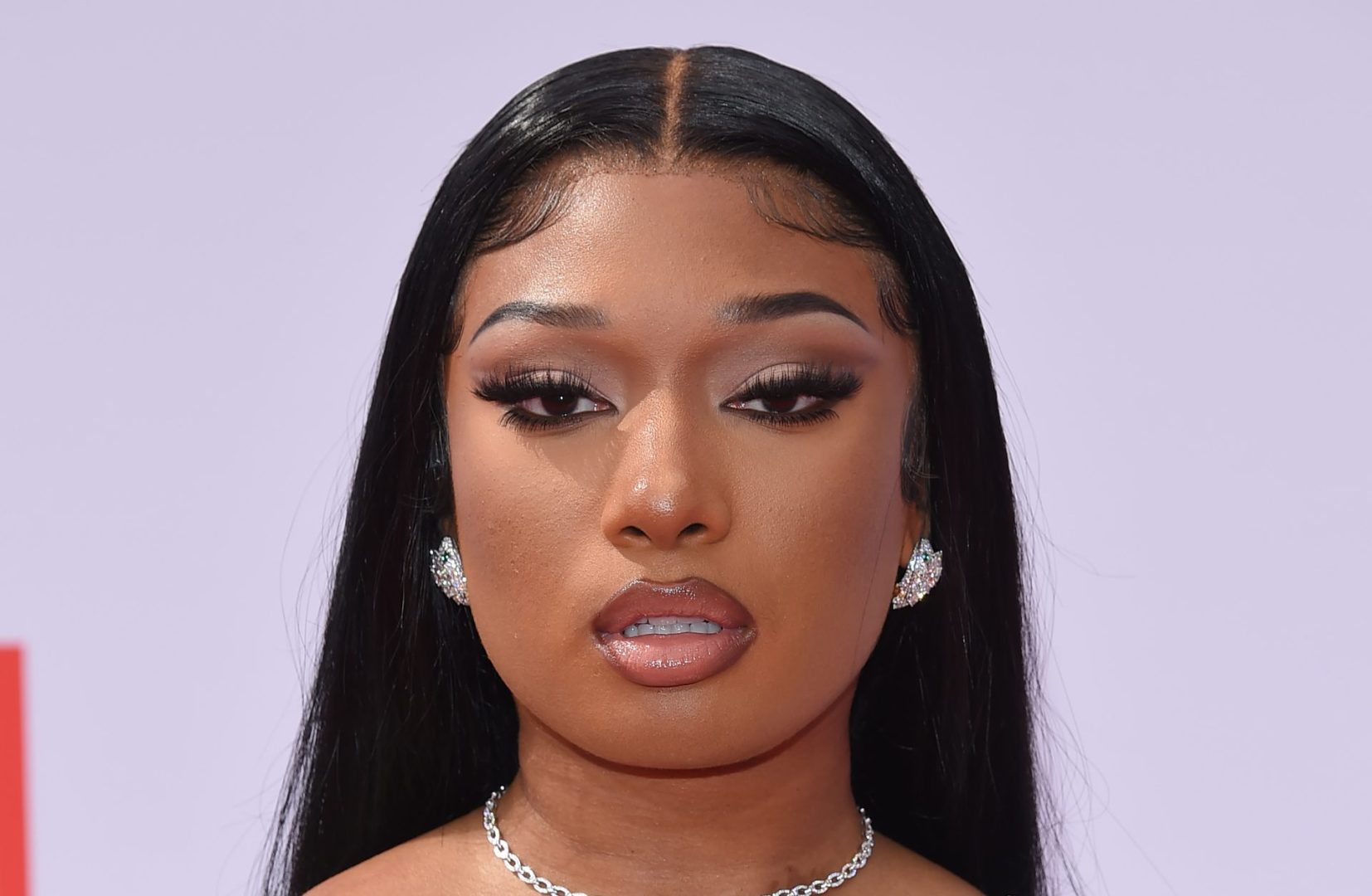 On April 18, 2023, Megan Thee Stallion spoke with ELLE magazine about the guilty verdict in the Tory Lanez trial. She shared her thoughts about being a survivor, the trauma she endured, and what she's looking forward to in the future.
The rapper opened up about her thought process during the trial.
"I don't want to call myself a victim. As I reflect on the past three years, I view myself as a survivor, because I have truly survived the unimaginable. Not only did I service being shot by someone I trusted and considered a close friend, but I overcame the public humiliation of having my name and reputation dragged through the mud by that individual for the entire world to see," Megan shared.
Megan Thee Stallion speaks out for the first time since Tory Lanez's guilty verdict https://t.co/Exv7PFgn4K pic.twitter.com/8ruyXbiiuW

— philip lewis (@Phil_Lewis_) April 18, 2023
The article was written by Evette Dionne, an award-winning journalist, pop culture critic, and editor of YES! Magazine.
Dionne shared the experience interviewing Megan on Twitter.
It was an honor to sit down with our good sis, Megan, for this beautiful, intimate piece about what life has looked like for her in the aftermath of the trial. Thank you for the opportunity, @ELLEmagazine and @saradaustin! https://t.co/8BaoAbrHsb

— Evette Dionne (@freeblackgirl) April 18, 2023
Megan shared a personal message with anyone who has dealt with violence in any form.
"For anyone who has survived violence, please know your feelings are valid. You matter. You are not at fault. You are important. You are loved. You are not defined by your trauma. You can continue to write beautiful, new chapters to your life story. Just because you are in a bad situation doesn't mean you are a bad person. Our value doesn't come from the opinions of other people. As long as you stand your ground and live in your truth, nobody can take your power," Megan shared.
Megan Thee Stallion for her Elle Magazine photoshootpic.twitter.com/tmdGKE4b58

— Stallion Stats (@MegansStats) April 18, 2023
Fans of Megan Thee Stallion shared their thoughts on the latest news.
I don't want anybody getting on this app saying Megan Thee Stallion has no influence when it's so obvious and in for your face.
She is every female rapper's muse.

— ViceGrip Vicky (@VicegripV) April 14, 2023
Megan Thee Stallion started being styled by Law Roach and her fashion sense has sky rocketed. I LOVE THAT FOR HER. EJ used to have her looking like she was finna wrestle at Wrestlemania.

— ⚓️❤️. (@navywithbardi) April 18, 2023
I'm really glad that Megan Thee Stallion got to write the final chapter in this whole ordeal of her being shot, and that she was able to articulate the depth of what she was going through and that she's moving forward & not allowing that to define her I wish her all the peace ☮️

— ⚜️Sovereign⚜️ (@sauvamemte) April 18, 2023