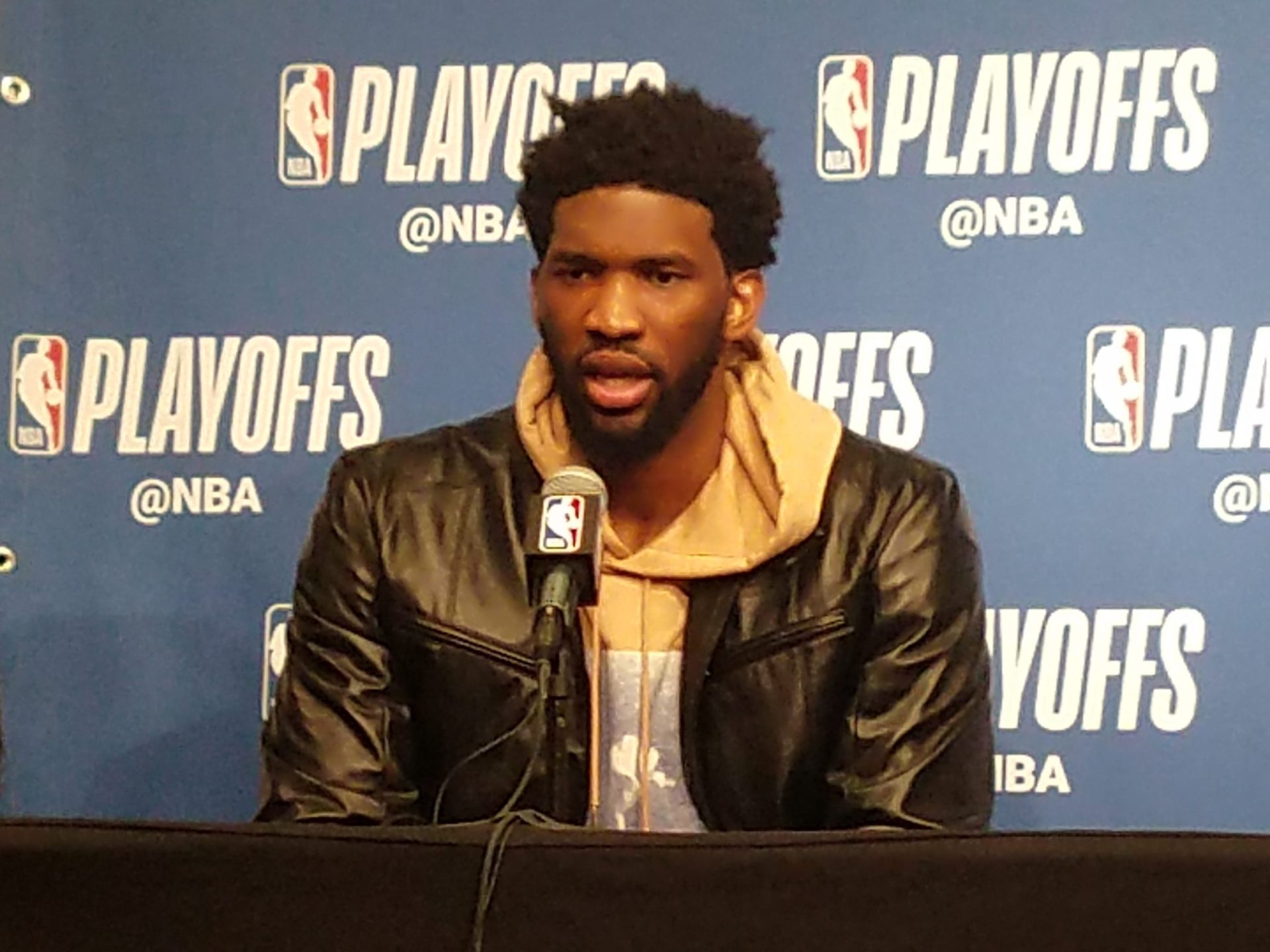 Is Giannis Antetokounmpo really the best player in the NBA playoffs so far? Does Domantas Sabonis deserve a spot at No. 15? And is Steph Curry performing significantly better than LeBron James after two games?
And how is D'Aaron Fox, who won the NBA's inaugural "Clutch Player of the Year," not even listed at all — even though his performance has the Sacramento Kings on the precipice of eliminating the defending champion Golden State Warriors?
The fireworks began on Twitter as ESPN released its top 15 players in the 2023 NBA playoffs thus far. 
Antetokounmpo, aka "The Greek Freak," is considered the preeminent performer since the postseason began in early April, according to the sports leader.
ESPN's top 15 players in the NBA playoffs:

1. Giannis Antetokounmpo
2. Kevin Durant
3. Joel Embiid
4. Stephen Curry
5. Nikola Jokic
6. Jayson Tatum
7. Kawhi Leonard
8. LeBron James
9. Devin Booker
10. Anthony Davis
11. Donovan Mitchell
12. Ja Morant
13. Jimmy Butler…

— NBACentral (@TheDunkCentral) April 18, 2023
Some bemoan the fact that Embiid, who has looked like the No. 1 guy on the hardwood, and who has been the guy who is most responsible for the Philadelphia 76ers' 2-0 lead over the Brooklyn Nets, is listed behind The Greek Freak and the Phoenix Suns' Kevin Durant. Durant was thoroughly outplayed by archnemesis Russell Westbrook in the first game, which was a loss to the L.A. Clippers. He vindicated himself with 25 points in the Game 2 victory, but that has more to do with Devin Booker's 38 points.
Moreover, Jason Tatum and the Celtics are bulldozing the Atlanta Hawks, yet he is listed at No. 6. Meanwhile Curry has the 4th spot despite the fact squad is staring down the barrel of an 0-2 deficit to the upstart Kings.
Twitter had plenty to say about ESPN's list of the Top 15 Players in the Playoffs:
Lemme fix this awful list

1. Kawhi Leonard
2. Giannis Antetokounmpo
3. Nikola Jokić
4. Stephen Curry
5. Jimmy Butler
6. Donovan Mitchell
7. Irrelevant

— Ethical Hoops🏆 (only takes Ws) (@EthicalHoopz) April 18, 2023
Better list:

1. Kawai
2. DMitch
3. Fox 🦊
4. Embiid
5. KD
6. Tatum
7. Jimmy Butler
8. AD
9. Jaylen Brown
10. Jalen Brunson
11. Book
12. Jokic
13. LBJ 👑
14. MALIK MONK
15. AUSTIN REEVES

— Emerson Girard (@Emiibott) April 18, 2023
Outplaying #4 and didn't make the list pic.twitter.com/6LOxFmSGr7

— † (@HoodiHachimura) April 18, 2023
Making this list without @swipathefox pic.twitter.com/eG8ovCncO8

— Udoka's Side (@BallzSports) April 18, 2023
Booker over D-Mitch made me laugh

— Beyond The Data (@BeyondTheData) April 18, 2023
How in the world is Jamal Murray not on the list?? I would take him over 12-15 any day of the week. He is every bit valuable to Denver & our championship run this year.

— Joseph Cardelli (@thejoeshow1221) April 18, 2023
https://twitter.com/jprbrpj_/status/1648334347408379906