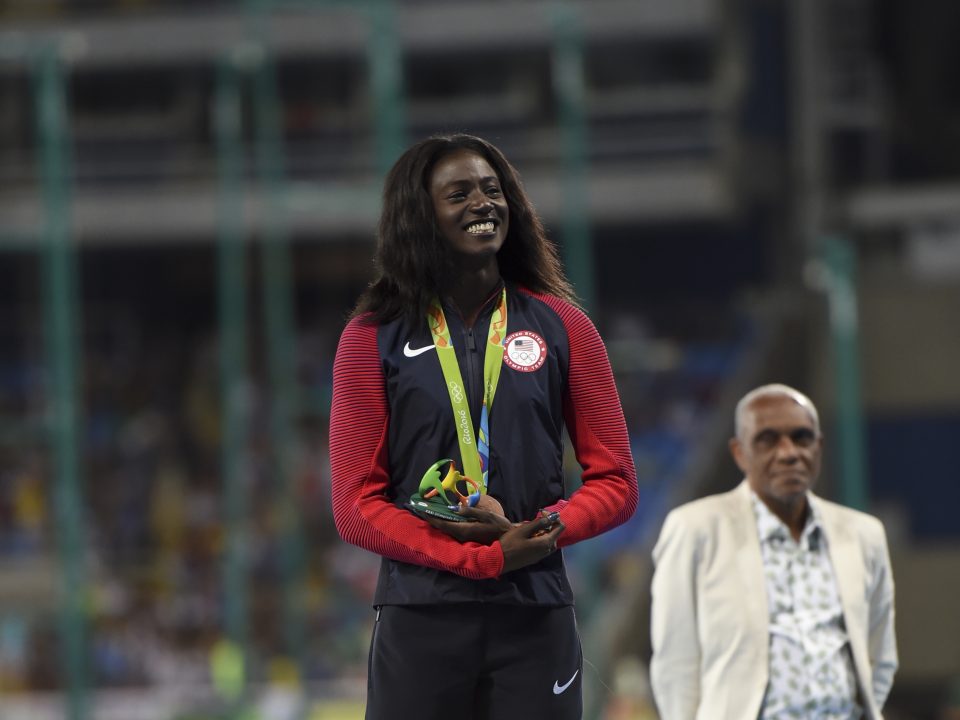 Olympic and world champion sprinter Tori Bowie has died at 32, her management team confirmed on May 3.
"We're devastated to share the very sad news that Tori Bowie has passed away," Icon Management Inc. tweeted.
"We're devasted to share the very sad news that Tori Bowie has passed away. We've lost a client, dear friend, daughter and sister. Tori was a champion…a beacon of light that shined so bright! We're truly heartbroken and our prayers are with the family and friends. pic.twitter.com/ES83SjM7u4

— Icon Management Inc. (@iconmanagement) May 3, 2023
The Sand Hill, Mississippi native and Southern Miss graduate converted from the long jump to sprinting in 2014. At the 2016 Olympics, she won the 100-meter silver and 200-meter bronze. She also anchored the United States' gold medal 4×100-meter relay.
In 2017, she won the 100-meter at the world championships. She's the only American woman to win an Olympic or world 100-meter title since Carmelita Jeter in 2011, according to NBC Sports.
At the age of 32, Tori Bowie 🇺🇲 has passed away.🥺
She was an Olympic Gold, Silver & Bronze medallist and also had 2 World titles to her name.

Here is her stunning World Championships 100m Gold performance in 2017, running down the entire field! pic.twitter.com/wCU4bm4tXJ

— oluwadare (@Track_Gazette) May 3, 2023
Bowie's post-race interview contained nothing smiles and gratitude.
"I just want to stay humble," Bowie said. "Staying humble is important to me."
Where's an interview of Tori Bowie after winning the gold medal in the 100m at the 2017 World Championship in London 💔😭 pic.twitter.com/QkZkVnWMx9

— Kadeem Barrett (@KadeemBarrett11) May 3, 2023
Her last major competition was at the 2019 World Championships. She did not enter the Tokyo Olympic Trials, and her last competition ever was in June 2022. She hasn't posted on her social media pages since 2019.
Her cause of death has not been revealed.
Bowie's story to becoming a champion is one of triumph. In a 2016 interview on "Sway In The Morning," the athlete revealed she used to do and sell drugs. She was once in foster care before her grandmother got custody of her.
"My lifestyle was just different," Bowie said. "It just finally got to a point to where I realized that this won't last long, or I won't last long. So I just had to figure out what it is I wanted to do with my life."