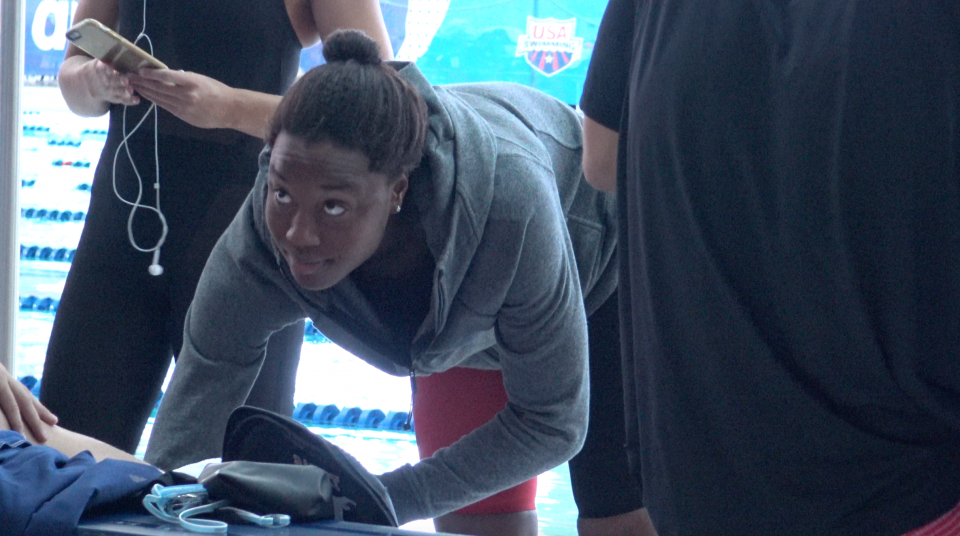 It was almost a mirror image duplication. On July 28 in Budapest, Hungary, Simone Manuel won gold in the 100-meter freestyle event. Manuel ousted event favorite Sarah Sjöström of Sweden by .04 seconds.
She trailed Sjöström after the first half of the race. She also trailed last year during that same spot during the event at the Olympics. A great turn and impressive breath control kept her within reach of the Swedish favorite, however. Manuel's breathing is something that makes her one of the best swimmers in the world. She has a history of not breathing during 50-meter freestyle events. Her huge second half strokes, speed and endurance led her to victory.
"I think I always have a shot," Manuel said, according to a USA Swimming press release. "I think that's why I'm the swimmer that I am. I just know how to race, and I try to get my hand on the wall first. I just had confidence in the training I had done and my performance going into the race."
Sjöström was the favorite heading into the event largely due to the fact that she set a world record earlier in the day with a time of 51.71 seconds during Sweden's 4×100-meter relay. However, just like in the 4×100-meter relay, the American team topped the Swedish superstar. Manuel's 52.27-second performance is a new American record.
Last year at the Olympics, Manuel's talent and perseverance got her back in the race during the second half to tie for gold with Canada's Penny Oleksiak. The medal was the groundbreaking win that made Manuel the first Black to win an individual gold in swimming at the Olympics and a household name. This year's comeback victory wasn't shared with anyone else. Only Manuel received the gold this year in the event. The demeanor of the swimmer who turns 21 on Aug. 2 was also different from last year in Rio. The, then, 20-year-old in Rio burst into tears of joy after seeing that she'd won gold. This year, she turned to look at the official results with the confidence of someone who expects to win.