Rasheeda Creighton, Melody Short and Kelli Lemon are the co-founders of the JWC Foundation, which helps to sponsor the BLCK Street Conference each year.
The event, which will be held on Aug. 6-7, 2023, is designed for Black entrepreneurs in Richmond, Virginia, to network, learn, and celebrate one another.
The entrepreneurs said this conference pays homage to the historic Jackson Ward neighborhood, one of the first African American communities in America to be known as Black Wall Street.
What kind of experience can attendees expect to have at the BLCK Street Conference in August? 
Melody Short: We were intentional about holding the conference in August, for obvious reasons. It's an opportunity for us to welcome Black entrepreneurs nationwide to Richmond, Virginia; which is the home of one of the very first Black Wall Street communities, Jackson Ward. That is our Black Wall Street community here, so we can learn alongside each other and have access to subject matter experts in various fields. We can also get one-on-one coaching because of some additional programming that we're adding to the mix this year as we expand. Then the goal is to go back to your respective communities nationwide to start your business, grow your business, or scale your business.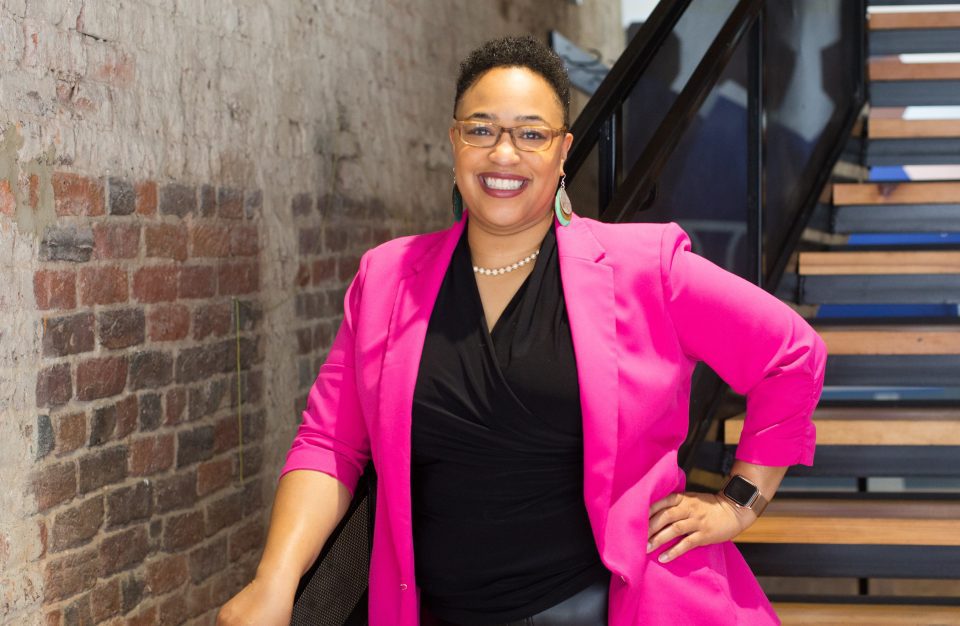 Rasheeda Creighton: Day two is our conference day. One of the things that [is] important to us and I want to call out is that the conference is on a Sunday and Monday because we also recognize that Mondays for the audience is the day that a lot of folks are investing in their own learning, growth, and doing courses. We were very intentional and made sure that as many people as possible could attend.
What is the JWC Foundation, and what are they contributing to this community event? 
RC: [With] JWC Foundation, our mission is to learn, grow, and own in the Black community. We do that through three programs. You've just heard about Black Street, which is our national offering. Our other two programs are focused on the Richmond region and their Community Business Academy, which is a 12-week foundations course. A lot of times we go to these accelerators and incubators, and they are like, "Here's how you figure out your business." That's what we do at Community Business Academy. The JWC Foundation is our flagship program. It's a membership-based organization, solely for Black entrepreneurs. Being a part of the JWC Foundation means you get opportunities to network with other Black entrepreneurs, you can learn from each other, you can connect, and we've seen people do business collaborations together, which has been amazing. We became a nonprofit last year, and our name pays homage to the legacy of Jackson Ward.
MS: When we talk about Black Wall Street nationwide, the conversation tends to center on Tulsa, but the reality is that there were several Black Wall Street communities that we had to have to be able to go about our day-to-day living. All of our work is what you just said to pay homage to our Black Wall Street Community, Jackson Ward, but also to ensure it's part of the national narrative.