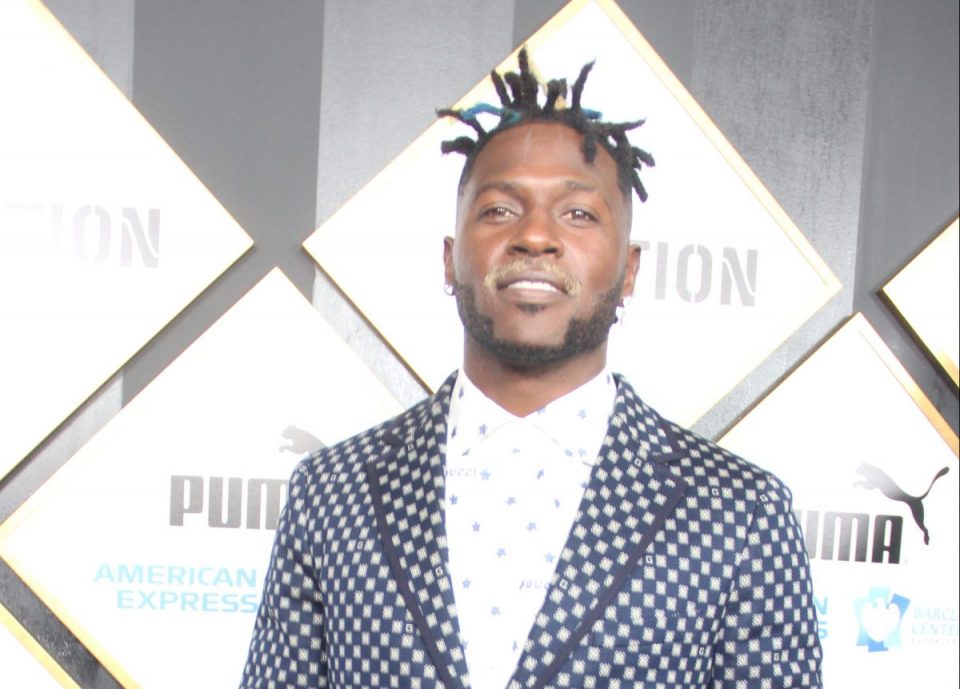 Former NFL wide receiver Antonio Brown is making a return to the football field.
Brown announced on Twitter that he'll be playing for his own Arena League team, the Albany Empire. On May 27, the team will face off against the Fayetteville Mustangs.
https://t.co/e89GcYrBoa pic.twitter.com/lvBnMOw78q

— AB (@AB84) May 23, 2023
The former Pro Bowl wide receiver hasn't played for over a year after walking out during the middle of a game in January 2022 and not returning. In his last season, he caught 545 yards, scored four touchdowns for the Tampa Bay Buccaneers and won a championship with the team a year prior.
Since leaving football behind, Brown decided to focus more on his music career, partnering with Ye West and dropping one of his most notable songs, "Put That S— On." He's performed on big stages such as Rolling Loud, and has become a meme around the world of sports with his dance that goes along with his hit song.
Jackson state players celebrate a touchdown by doing the Antonio brown dance 😂😂😂🔥🔥 pic.twitter.com/1bYHNiEq4P

— Shannonnn sharpes Burner (PARODY Account) (@shannonsharpeee) September 17, 2022
The Antonio Brown dance is going to be the TD celly of the year 😂

— PointsBet Sportsbook (@PointsBetUSA) August 13, 2022
George Pickens doing Antonio Brown's dance after scoring his 1st TD 😂
pic.twitter.com/yozLsBnICG

— PFF (@PFF) August 13, 2022
The Albany Empire is currently 1-4, and if Brown has anything left in the tank, he could possibly be one of the best arena league players. If he scores a touchdown, he'll finally be able to do his dance for the first time on the field.