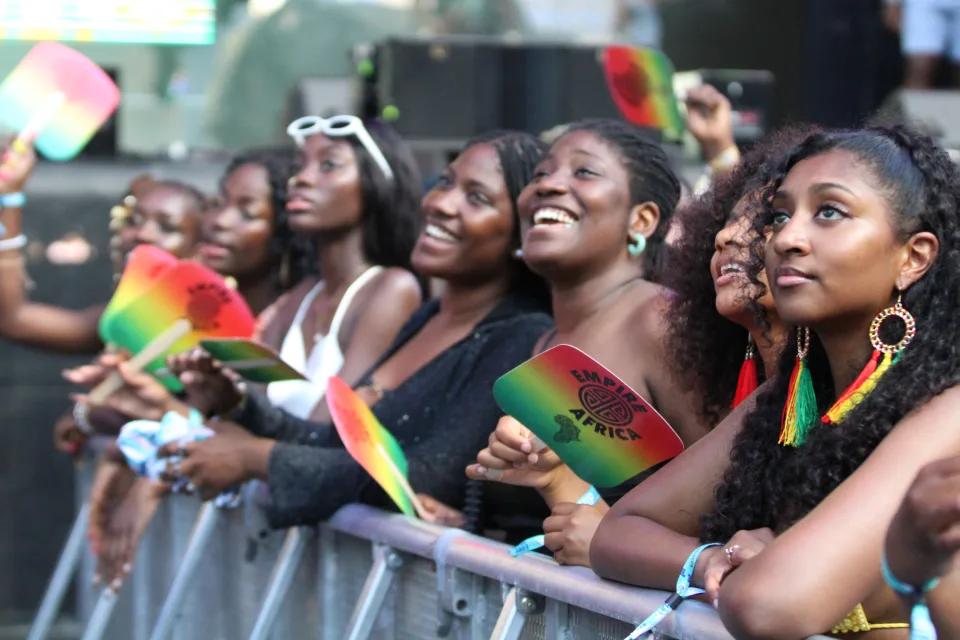 Afro Nation kicked off day one in Miami on May 27, 2023. The genres of Afro Beats and  South African Ampiano set the vibe for the festival and it all feels good.
The Piano People stage was on fire. The DJ'S are the star of the show and the rhythms are a mixture of knocking beats and infectious syncopation. Skyla Tylaa and Uncle Waffles held down the stage for the the ladies.  Aya and Musa Keys lit the stage up just as well.
The main stage opened with Nissi and closed with her brother Burner Boy. Every flag was waving at Loan Depot Park. In between those sets were Movado, Ckay, Black Sherrif and Asake. The energy was high and the vibes were all good.
Check out a few photos from day one of Afro Nation 2023 in Miami below.