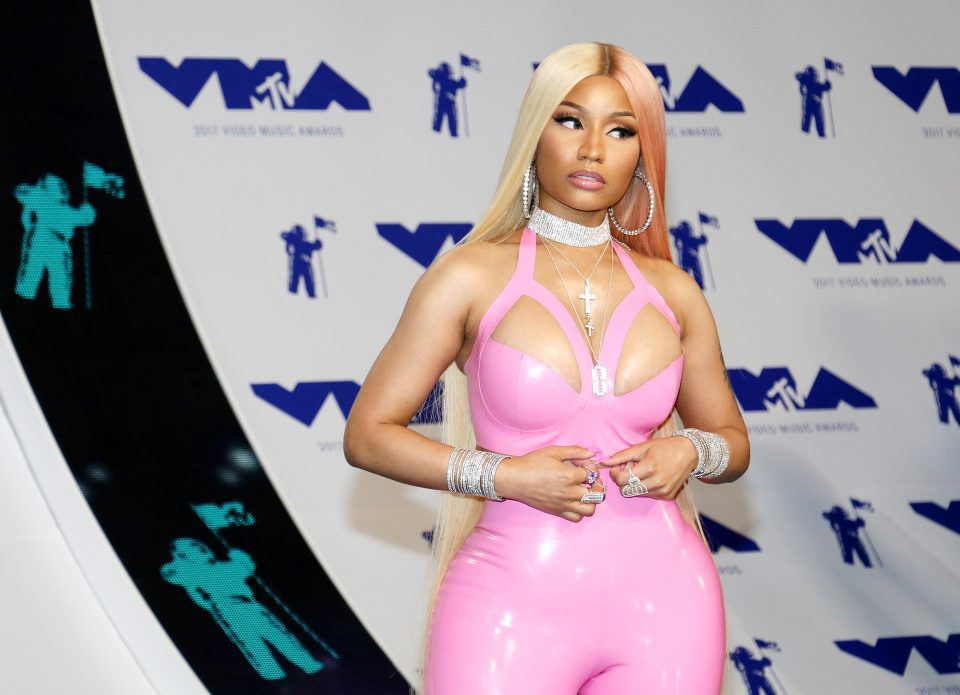 Rap eminence Nicki Minaj was already considered a voluptuous vixen before she introduced her son to the world. Having a child has, as with most women, amplified her physical attributes to the point where it spawned other issues with her.
The Pink Barbz put her newly designed upper torso on display for her massive 221 million Instagram followers. In the videos, you can clearly see the alteration as as wears a tight white wife beater that makes her cleavage clearly visible.
https://www.instagram.com/p/CtXYC6OAC2Z/
The "Moment 4 Life" femcee also added a crude remark about breast reduction surgery on her IG story, saying in the third person that she "chopped off her momma milkers."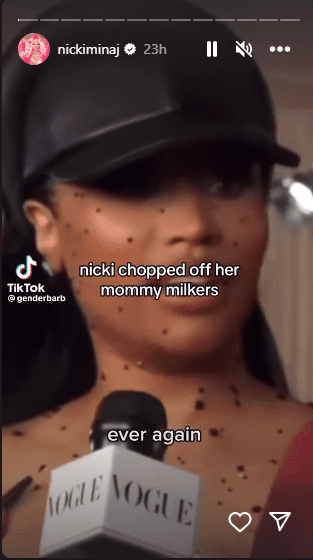 Minaj prances and trains the camera on her chest region while the song "Barbie Girl" by Aqua blares in the background. She penned "I'm a [10] so I pull in a KEN," and then added in the comments section with, "New boobs who dis?"
The first celeb to respond was City Girls rapper JT who playfully remarked that Minaj abandoned her.
Nicki really left me solo with the big t—–s that's crazyyyyyyy!!!!!"
Actually, Minaj said she had considered reducing her cup size a year ago after having her child with "Papa Bear" Kenneth Petty.