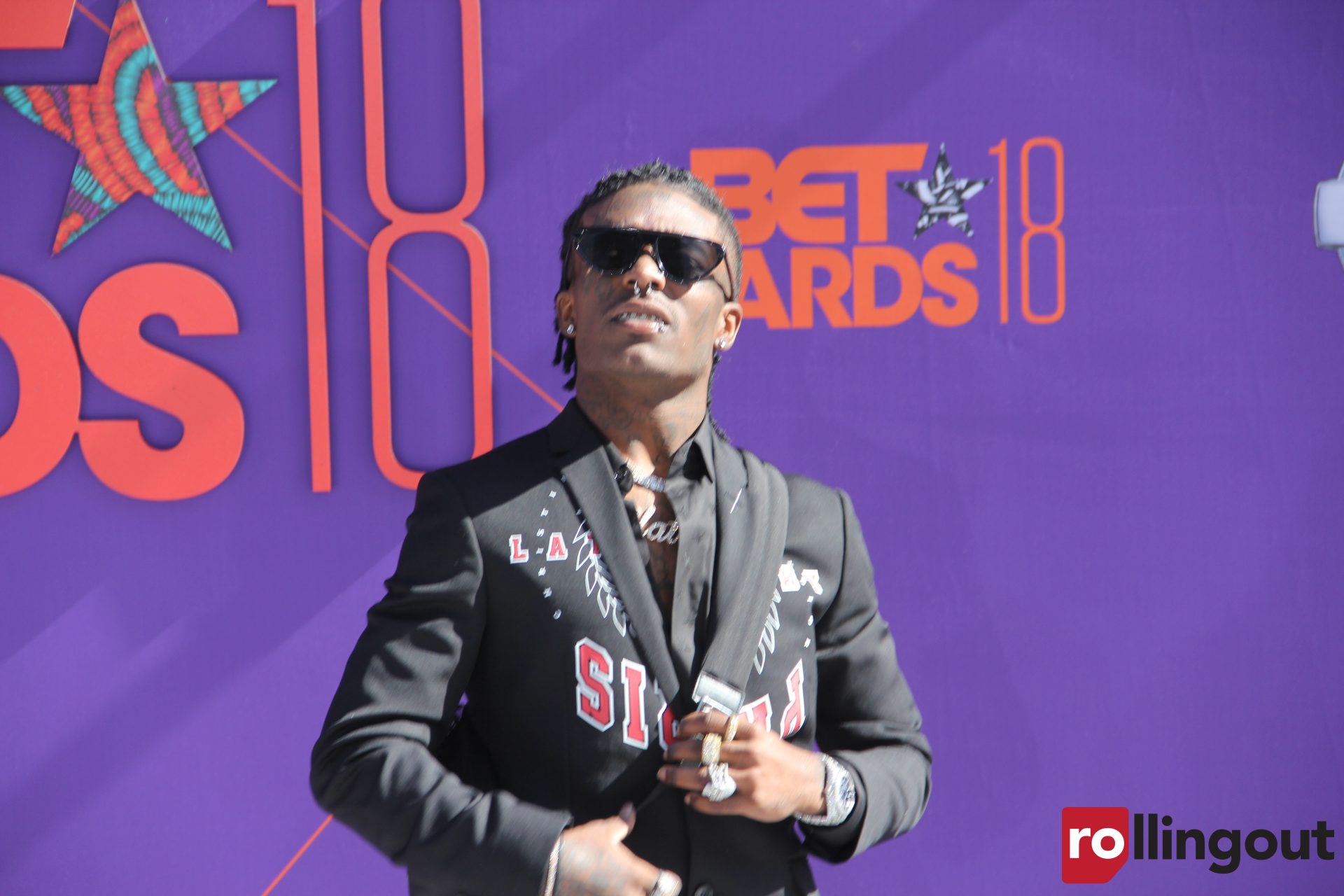 If there is one thing that the BET Awards can be counted on bringing to audiences without fail, it's drama. This year, the big story of the night was an argument between City Girls' member JT and Lil Uzi Vert.
In a video posted on social media, JT is shown throwing her phone at Lil Uzi Vert screaming "groupie," and then throwing the phone at him again. Rumors began to swirl that the reason for the altercation was that Lil Uzi was talking to Ice Spice.
JT throws her phone at Lil Uzi Vert allegedly because he was talking to Ice Spice pic.twitter.com/2xUPCDvF2u

— Daily Loud (@DailyLoud) June 26, 2023
Lil Uzi opened up the BET Awards show with a performance, and in one of the lines of the song, he says, "I got a nice wife, wig came off twice. She got a little Afro, she looks like Ice Spice."
Ice Spice also took a picture with Lil Uzi during the awards show, so it's not clear what brought JT to her boiling point that night.
Lil Uzi Vert & Ice Spice at the BET Awards‼️👀 pic.twitter.com/8CC5DoEI68

— RapTV (@Rap) June 26, 2023
Lil Uzi said this about ice spice in his song and JT decided to break up with him at the bet awards 😭 pic.twitter.com/WNz3uaGx6o

— Qura (@Qurandale) June 26, 2023
In another video, JT is shown abruptly leaving her seat and Lil Uzi Vert following her. Lil Uzi was also seen talking to JT numerous times throughout the show which looked like an attempt to calm her down.
Videos show JT cursing and throwing a phone at Lil Uzi Vert at the 2023 BET Awards, and one alleged witness claims their argument involved Ice Spice. SEE MORE: https://t.co/GKz02FvnJZ

VIDEO CREDIT: @chantelbabbyy pic.twitter.com/Qo7hlUdTmF

— TheShadeRoom (@TheShadeRoom) June 26, 2023
At the end of the night the couple was seen walking off together, but JT was still visibly frustrated.