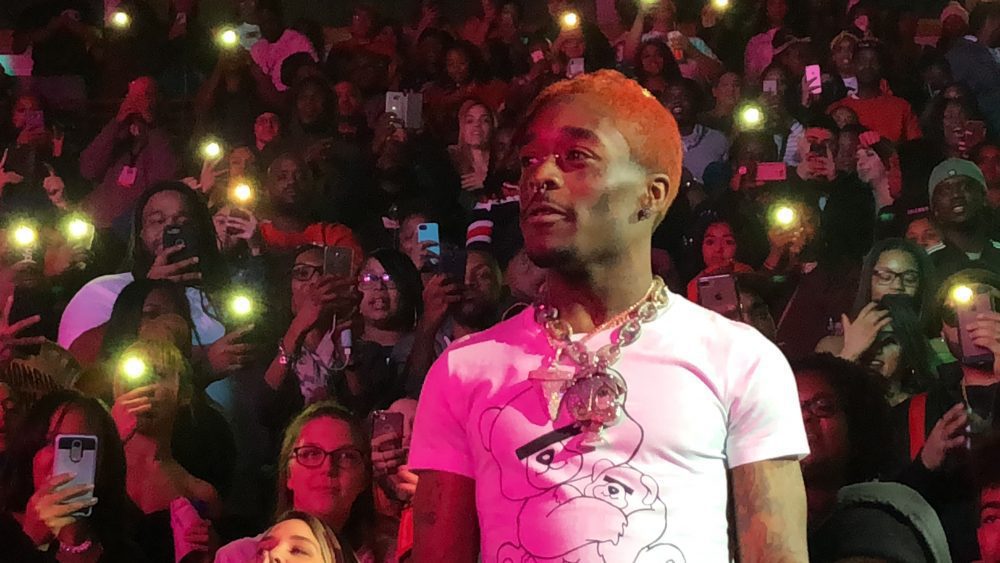 Famed musician and tattoo lover Lil Uzi Vert took body art to another level, and it has many fans concerned.
Reportedly, the 27-year-old emcee has more than 50 tattoos on his body, including full extensive back artwork that took more than 16 hours to complete and cost a whopping $100K to perform.
The latest set of tattoos is raising eyebrows for its placement as well as for their allegedly disturbing meaning.
Uzi revealed a tattoo that covers his entire forehead. 
The next tattoo is one that appears to be an upside down cross, though it can be said that it is not upside down from his perspective. Some fans consider the artwork on his tongue and back to be "blasphemous" or at least irreverent.
Former Northern Illinois football player Boomer Mays, for example, said on Twitter of the tongue tattoo: "The devil is hard at work." Uzi, however, has repeatedly denied that his some of his tats and songs are satanic. 
Lil Uzi Vert gets Upside down Cross tatted on their tongue + new forehead tat pic.twitter.com/ZhsODIqhzc

— uziawge 👽🔊💕🏩🛸 ピンク 🕴🏾 (@uziawge) April 9, 2023
Some other fans opine that the Philadelphia-born rapper, whose real name is Symere Bysil Woods, has sold his soul in exchange for fame and fortune. 
This man is weird im jus gonna stop listening to him

— 0kSur3 (@0ksur3) April 11, 2023
Nah it's getting crazy now

— Pain (@NYJ_Pain) April 11, 2023
Meanwhile, Ganga Tattoo Studio in West Hollywood, California, has also been commissioned to provide spectacular images on the bodies of such clientele as rap superstar Post Malone – whose entire face, head, neck and hands are already decorated with ink – as well as pro boxer Jake Paul, singer Jason Derulo and rap star Tyga.
The shop is also credited with providing the first inkwork on the body of LeBron "Bronny" James Jr. …
… while adding to the already large collection of tats for his legendary father, LeBron James Sr.