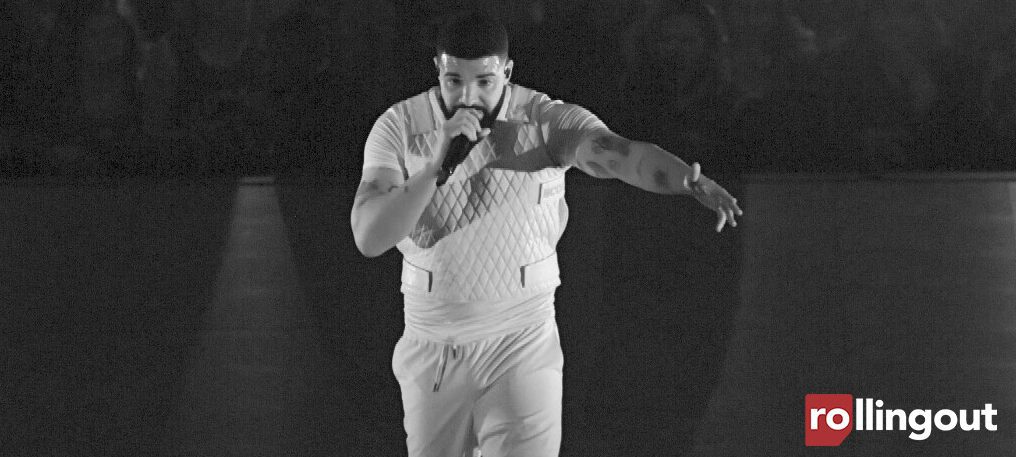 The petty version of Drake has apparently returned. The Canadian superstar opened up his Drake: It's All A Blur Tou on July 5 in Chicago with a hologram of his younger self as well as a couple of messages for other artists.
Drake called This Is America "overrated and over awarded" at the first show of his tour after Childish Gambino said it was originally a Drake diss 👀 pic.twitter.com/A6UPfLQkhW

— SK⚡️ (@raptalksk) July 6, 2023
As Drake performed "Headlines," captions went across the screens below and above his stage. One of them read "The overrated and over-awarded hit song 'This is America' was originally a Drake diss." In an April interview with GQ, Childish Gambino revealed his Grammy Award-winning song "This is America" was originally a Drake diss.
"It started as a Drake diss, to be honest," Gambino said laughingly. "It was like a funny way of doing it, but then I was like, 'This s— sounds kind of hard, though.'"
Gambino also said he wanted the single to be a "We Are The World" equivalent for trap music.
Donald Glovers reveals his hit song "This is America" was originally a Drake DISS! 🤯🤯 pic.twitter.com/pNIvDr7lmc

— TheGMSshow (@TheGMSshow) April 4, 2023
Drake also sent a more subliminal message during the show that many fans believe was a jab at Kendrick Lamar.
"I don't know about these guys that go away three, four, five years, they want to chill out and all that s—, that's not me," Drake said. "So, with that being said, I've got an album coming out very soon for y'all."
Drake speaks on his upcoming album "For All The Dogs" pic.twitter.com/Xt2QHPsUa7

— Drake Charts ⁶𓅓 (@DrakeChart) July 6, 2023
Lamar's last album, Mr. Morale & The Big Steppers came out in 2022, five years after his previous album was released.
Drake said nothing wrong about artists (Kendrick) taking 3 to 5 years to drop albums. I be mad that Kendrick takes forever as well. I do wish these two would stop subbing one another and just get to it already.

— . (@CAWBBBB) July 7, 2023
Lamar and Drake's back-and-forth goes back to Big Sean's 2013 "Control" on a verse where Lamar called out all of the top rappers at the time and said he was trying to be better than all of them. Drake didn't take too kindly to the statement and said in a later interview with Elliott Wilson the verse was ultimately forgettable, and people only discussed it for a couple of weeks before moving on.
The two threw subtle jabs at one another on verses for the next decade, and even when Lamar's cousin, Baby Keem, started rapping, he joined in on the jabs as well. On Keem's 2022 "family ties" with Lamar, Lamar claimed he was the best rapper, smoking on everyone's top five before Keem said No. 2 was DM'ing his girlfriend. On Keem and Lamar's 2023 single "Hillbillies," they go back and forth, appearing to mock Drake's flow on "Sticky."
Gambino has thrown shots at Drake since 2010. The artist was frequently compared to Drake early in his career as an actor-turned-rapper. In his 2011 single "Bonfire," Gambino rapped "I don't talk soft, that's that other guy." In 2014, Gambino revealed he originally wrote "3005" over Drake's "Trophies" instrumental. On the STN MTN mixtape released later that year, Gambino rapped "n—, we made it. We had the beat and then we heard the verse and said n—, we hate it." The "we made it" reference lines up with Soulja Boy's "We Made It," which features Drake.
In a 2014 concert freestyle, Gambino straight-up said he's better than Drake, and doubled down on the claim in an interview with Peter Rosenberg.