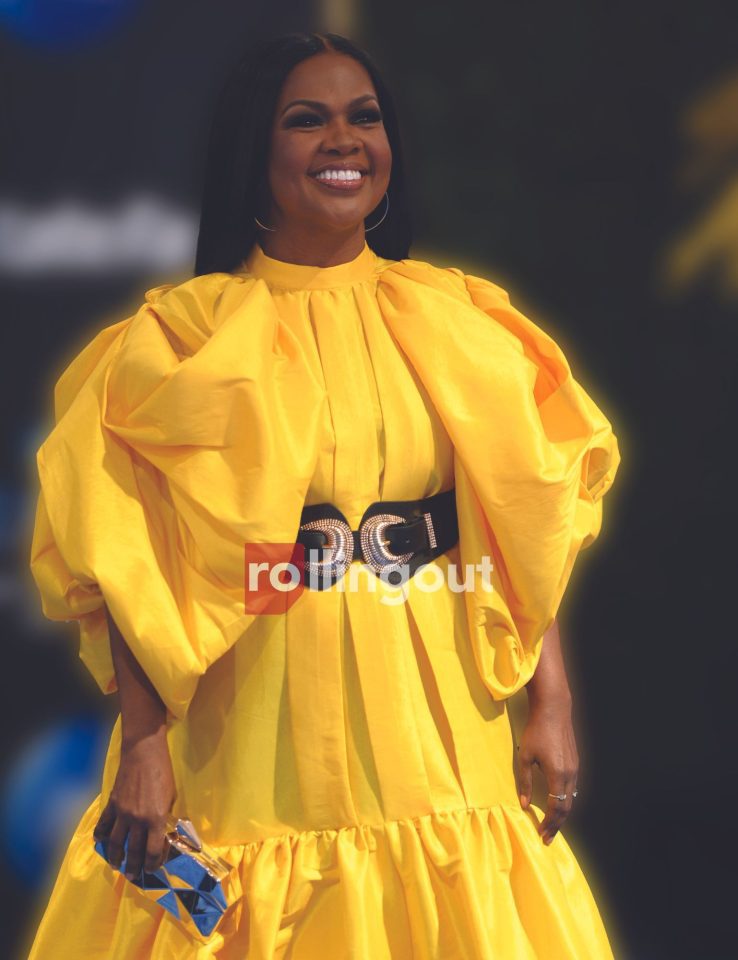 CeCe Winans' incomparable vocals and picture-perfect smile have graced music stages across the world for more than four decades. Aspiring gospel music artists with dreams of crossing over and achieving mainstream success look to Winans as the standard for making that transition. This year at the 38th annual Stellar Gospel Music Awards, Winans was honored with the Aretha Franklin Icon Award, a fitting tribute to her inspirational music, impressive vocals and ability to influence listeners.
Winans is currently preparing for additional performances on her "BELIEVE FOR IT" tour, with a highly anticipated date at the Fox Theatre in Atlanta on Oct. 18, 2023. The singer says the album and tour are sacred to her because she believes songs of love and hope are needed now more than ever.
"When people listen to the BELIEVE FOR IT album, I want them to be empowered and encouraged to keep trusting God. I want the songs to ignite their faith in such a way that it will erase all doubt that they aren't able to accomplish everything that God has called them to do," she says.
Although gospel music has evolved over the years, Winans' music and message have remained constant and full of grace, redemption and love.
"There have been a lot of changes in the music industry over the years, but the role of gospel music remains the same, and that's to deliver the message of Jesus Christ to a dying world. Gospel music should always point people toward God, give people hope and remind them that he loves them unconditionally," Winans shares.
The award-winning artist's dedication to her faith supersedes her commitment to her career and fans. Winans has a calling, and she continues to thrive because of her mission to honor God through her personal ministry and music. But she admits being honored with the Aretha Franklin Icon Award is a career high.
"I was extremely honored that Don Jackson, chairman and CEO of Central City Productions, presented me with this award. After 40 years in the music business, I don't take anything lightly. I'm grateful when people want to pay tribute to me for what I've contributed to the music industry, but I know that recognition comes with a responsibility. As I honor God in my private life, sometimes public acknowledgement follows. But either way, he gets the glory!" Winans says.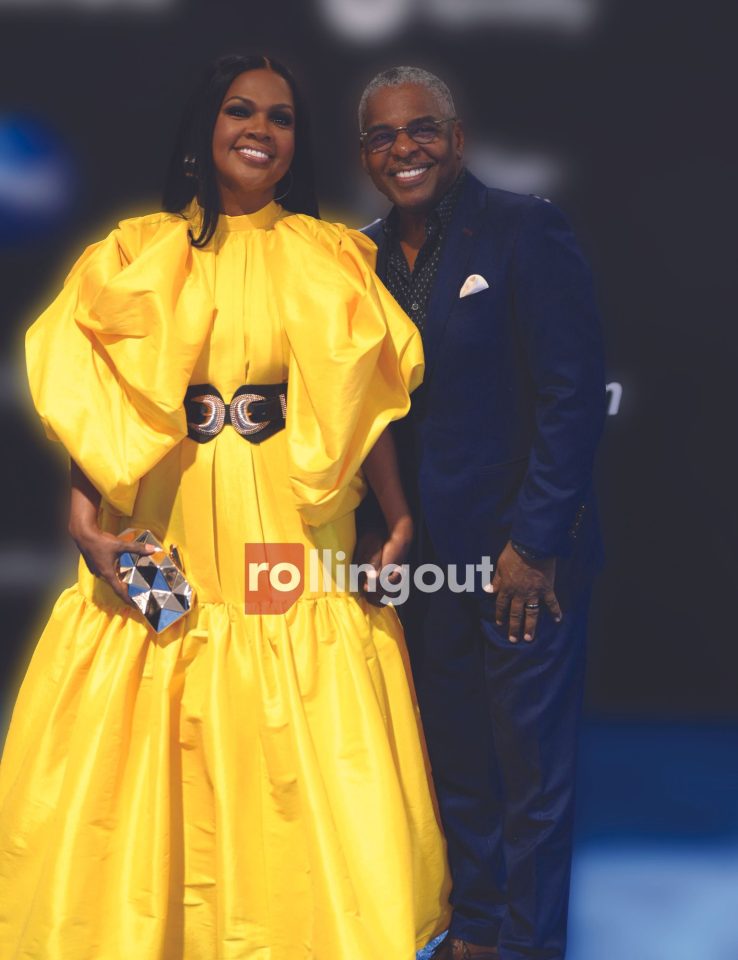 Photos taken on the 2023 Stellar Awards red carpet caught the attention of fashion critics, creating a conversation about the intersection of faith and fashion. Winans was flattered by the attention, but insists fashion is to be used as a complement and should not define women.
"I think fashion has its place and should be used as a way for a woman to express her personal style; it should be an extension of who she is, not a focus. How a woman presents herself in public — in the way of fashion — speaks volumes without her saying a word. Her choice of style should not contradict her beliefs. For example, everyone knows me as a gospel singer, so as a representative of Christ, there are certain fashions I will not wear, no matter how trendy and popular they are," she explains.
The responsibility of being a wife, mother and entertainer can be overwhelming, but Winans says she abandoned the myth of the superwoman early on.
"I learned a long time ago that I can't do it all. There are four areas of my life that I must balance: my personal time with God, home and family, church responsibilities and career opportunities. I understand the importance of quality time with family and getting the proper amount of rest," Winans says.
Winans empathizes with today's young people, especially because of the pressures many are dealing with in trying to embody a particular image for social media.
"Many young people see social media as a quick way to become famous and create their own community and streams of income, but the danger comes with the dark side of social media.
"My advice to young people is to establish a firm foundation in who they are and have a clear picture of the message they want to share. I want young people to know the void they are trying to fill with 'followers' and 'likes' will not be found on social media. Digital recognition and acceptance cannot and will not replace the unconditional love of God and the interaction with human beings and real friends," she says.
The 38th annual Stellar Awards will premiere on the newly launched Stellar Network on Sunday, July 30 at 6 p.m. EDT and on BET Aug. 6 at 8 p.m. EDT.
Photography by Earl Gibson III