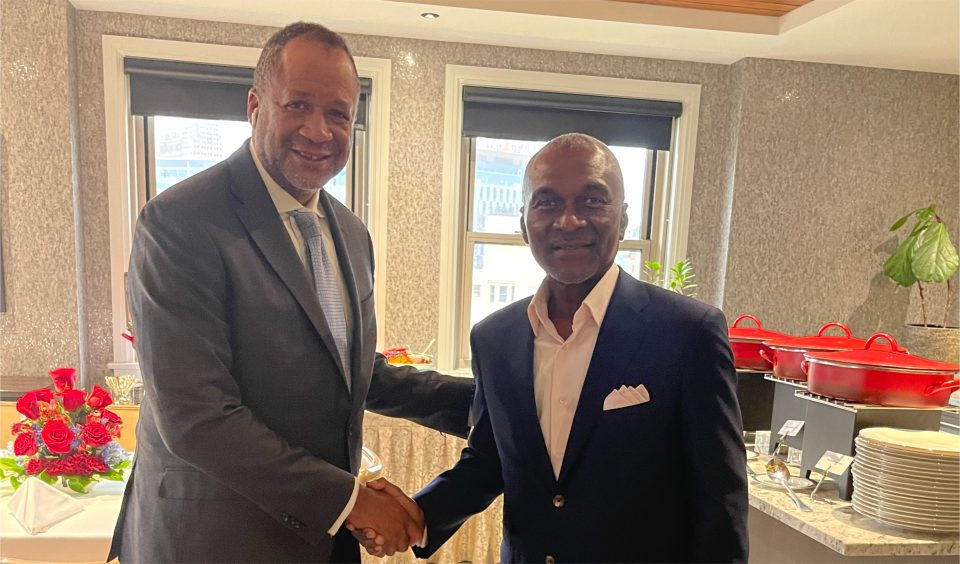 Alexander Cummings is a businessman, philanthropist, and one of the leading presidential candidates for Liberia. Cummings has four decades of experience working in international business, including a two-decade career at The Coca-Cola Company.
Cummings takes pride in economic growth, and that's the one thing he wants Liberia to benefit from if he wins the election in October 2023. Cummings is also big on investing and development. His hope is that Americans are encouraged to be a part of his vision. Formerly enslaved Black Americans played a key role in founding Liberia, and Cummings is looking to continue to build that relationship through the many resources that it can provide.
Cummings spoke with rolling out about his vision for Liberia, and what Americans should know about the country.
What is your vision for Liberia?
My vision is to restore governance and economic growth to Liberia. We want to develop a … Liberia that will benefit all Liberians regardless of tribe, gender or religion. Our country, for too long, has been artificially separated to want to reconcile and unite the country. But the primary focus is economic development and job creation. Liberia is a young country and 65% of the population is under 35 years of age. We have to tap into our young, youthful entrepreneurship, and grow our young people to take advantage of the natural resources of Liberia.
What should Americans know about Liberia?
The history of Liberia is unique in Africa, and we have not leveraged or taken advantage of it. Liberia was settled by free slaves in the 1800s, so there's a natural affinity between African Americans that we have had. Liberia has a lot of natural resources, including oil, iron, gold and diamonds. We have 350 miles of beautiful beaches and one of the biggest rainforests in the world. These are all resources that can be leveraged by Americans and African Americans. One of the things we'll do is encourage African Americans to come and visit, invest, stay, and be a part of the development of Liberia. Our relationship is something that will change very quickly and dramatically because it will be mutually beneficial to our country for African Americans to invest, make a return, and be amongst the people.