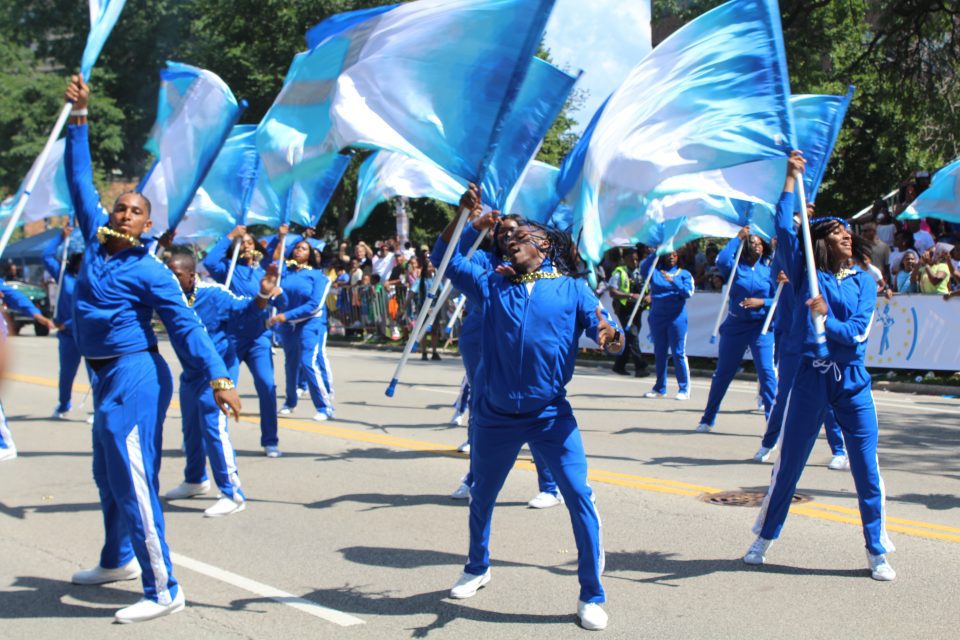 The 94th annual Bud Billiken Day parade, a Chicago tradition celebrating Black culture and education, took place with vibrancy and enthusiasm. Held on the historic King Drive, the event drew a diverse crowd from the city and beyond on a sunny Saturday morning.
Myiti Sengstacke-Rice the CEO of Chicago Defender Charities was awarded the Presidential Lifetime Achievement Award at the breakfast preceding the parade. Illinois State Senator Napoleon Harris III presented her with the award.
This year's Grand Marshal was Grammy Award winning poet J. Ivy. "The Bud Billiken Parade has been around since I was a kid and has always been something special to not only me but to the city of Chicago", says J.Ivy. "My goal as an artist has always been to honor, showcase and highlight my city in the best ways possible and I can't think of a better way to continue that mission than by serving as this year's Grand Marshal."
The parade, named after the fictional character "Bud Billiken " who promotes education and positivity, showcased a rich tapestry of colorful floats, marching bands, dance groups, and community organizations. Spectators were treated to a spectacular display of talent, creativity, and cultural pride.
The South Shore drill team brought the rhythms, sounds and the moves like they always do. Dance troupes performed electrifying routines that blended contemporary moves with traditional African, Afro-Caribbean and Chicago juke dance styles. Local celebrities and community leaders graced the parade, waving to the excited onlookers and reaffirming their commitment to education and community empowerment. Alongside the festivities, educational messages were embedded, emphasizing the importance of schooling, literacy, and positive role models.
The 94th Bud Billiken Day parade encapsulated the spirit of unity, culture, and education. It celebrated the achievements of the Black community while inspiring the younger generation to pursue their dreams through education and self-expression. As the floats and performances painted the streets with color and rhythm, the parade once again stood as a powerful symbol of Chicago's cultural heritage and its commitment to fostering a brighter future.