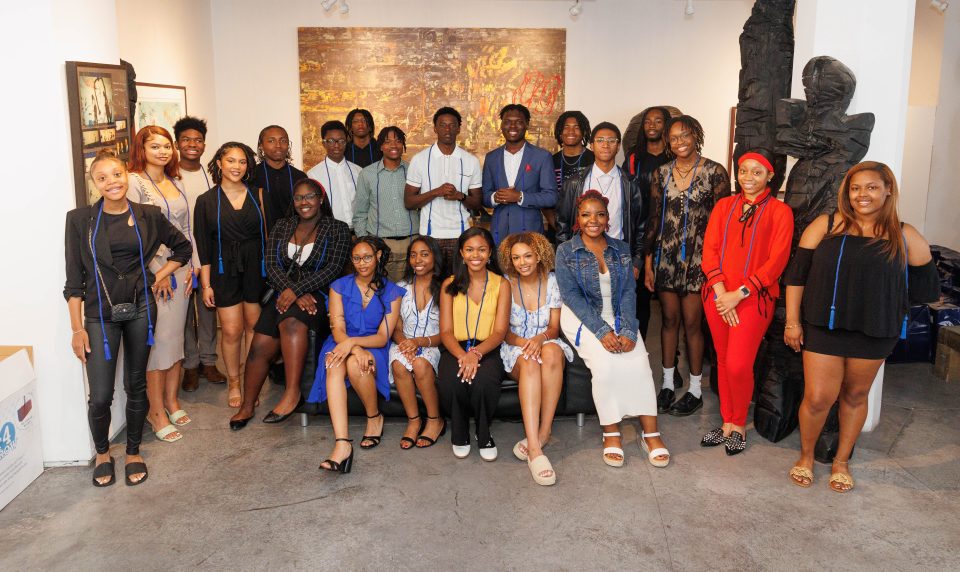 On June 8, 2023, LINK Unlimited Scholars celebrated the class of 2023 and their achievements in earning $16 million in scholarships. The celebration sponsored by Old National Bank was held at the Zhou B Arts Center in Chicago.
For nearly 60 years, the LINK Unlimited Scholars organization has provided training, education and exposure to Black students. They have helped to increase the high school graduation rate of these students, making college a reality for them. LINK offers a four-year high school fellowship and a two-year middle school fellowship focusing on the importance of college and changing the future of Black students in Chicago. Since 1966, LINK has supported over 2,500 scholars. LINK scholars outpace their peers with a college graduation rate three times the national average for Black students.
The theme of this year's celebration was Be You x 10. The intention behind the theme is to inspire scholars to be their best times ten.
"What LINK aims to do with our Scholars is focus on community. It takes a village to be able to support these students this program and their journey into, through and beyond college. Most importantly we are instilling in them the responsibility to give back to their community. To be able to take the things that they have learned and become the leaders they are going to be to enact change within the communities that they come from and love. Because they are graduating from college at three times the rate of other Black students they are changing their economic future. This is something that causes generational change," said LINK president and CEO Toinette Gunn.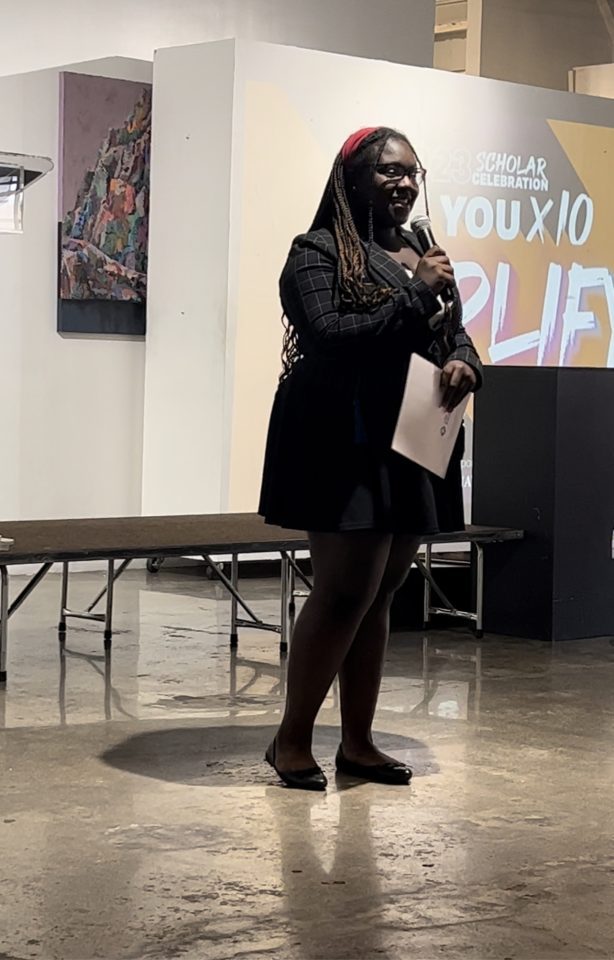 Many of the scholars shared their experiences with LINK Unlimited during the celebration.
"As a senior, I spent time reflecting on my time at LINK and I want to share three lessons that I carry with me. One, it's important to step away from technology. We spend so much time on our phones and watching TV that we forget to connect with the people around us. Taking a break allows us time to embrace nature, have meaningful relationships and reflect on our behavior. The second lesson I learned is when facing anxiety due to situations, it's important to remember that you are stronger than you think. Make a list of the things you are excited about and the things you are worried about. This will help you gain a clear perspective and best navigate whatever situation you find yourself in. The last lesson I learned is to speak to yourself [with] kindness. The way that we speak directly affects the way that we feel. Mistakes are inevitable but you are more than your failures, believe that," said LINK scholar Morgan Berryhill.