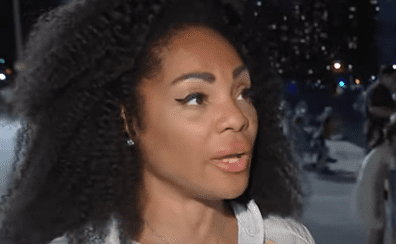 A former publicist for Kanye West is among the 18 people who have been indicted along with Donald Trump for trying to overturn the election results in Georgia in 2020.
Trevian Kutti, who also did PR work for imprisoned sexual predator R. Kelly, is accused by Fulton County District Attorney Fani Willis of traveling to Atlanta to try to persuade an election worker to report fraud claims in testimony.
ABC 7 Chicago reports that Kutti and the other defendants have two weeks to surrender to authorities in Atlanta, the county seat of Fulton County.
The investigation, which lasted two years, also represents the fourth criminal case brought against Trump around the country.
The list of indicted individuals was released by Fulton County DA and obtained by multiple media outlets, including MSN.com:
John Eastman, one of Trump's operatives who allegedly tried to influence former Vice President Mike Pence to reject certified electors from swing states won by President Joe Biden.
Mark Meadows, the former White House chief of staff, who facilitated the phone calls between Trump and George Secretary of State Brad Raffensperger. Trump can be heard urging Raffensperger to "find 11,780 votes" that would overturn Trump's loss in Georgia.
Jeffrey Clark, allegedly offered to order the Department of Justice to overturn the election results in swing states if he were appointed Attorney General, a powerful position that runs the DOJ, including the FBI.
Kenneth Chesebro, a Trump lawyer who allegedly hatched the plan to dispatch fake electors from seven swing states that Trump had lost to Biden.
Sidney Powell, Trump ally who allegedly promulgated propaganda about voting machines and QAnon conspiracy theories.
Jenna Ellis, allegedly pushed unfounded claims about election fraud in multiple public appearances and television interviews.
Ray Smith, allegedly engaged in machinations to overturn the Georgia results from the 2020 elections.
Mike Roman, allegedly tried to execute the plan engineered by Chesebro to establish fake electors in the swing states where the former president lost to Biden.
Misty Hampton, a GOP election official allegedly uttered false claims about Dominion's voting machines.
Stephen Lee, an Illinois pastor who was among multiple operatives who pressured Georgia election worker, Ruby Freeman, and falsely accused her of handling fraudulent ballots.
Robert Cheeley, allegedly tried to show state legislators videos of election workers double or triple-counting votes.
Former local GOP official Cathy Latham and Georgia Republican lawmakers David Shafer and Shawn Still, were allegedly among the 16 fake electors from the state who cast fraudulent votes to try to win Georgia for Trump.
Scott Hall, a bail bondsman, allegedly conspired to gain illegal access electoral machines in Coffee County.
Harrison Floyd, the leader of "Black Voices for Trump," was allegedly another operative trying to pressure Freeman.