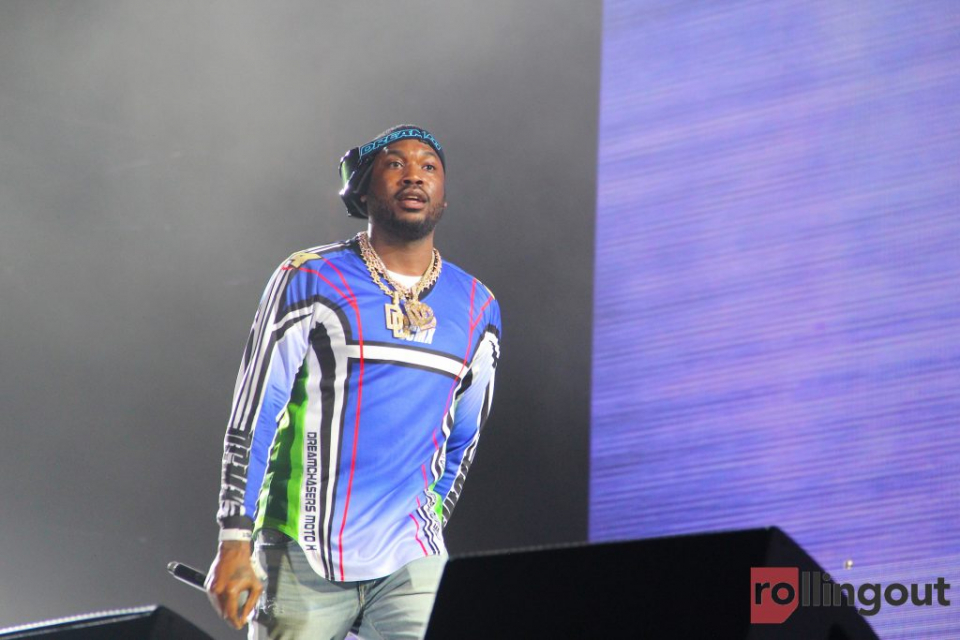 Reselling shoes has been a major trend, and some think it has ruined sneaker culture. Nonetheless, people are still buying the shoes, which means the business isn't going away anytime soon.
Meek Mill was recently at a sneaker event and tried to have his way with a reseller auctioning away the Air Jordan 4 Pine Green shoes.
The reseller offered to sell the shoes to Meek Mill for $500, but the rapper claims that he could've got them at a lower price and that the reseller should have made a better business deal.
"I could buy these at the store right now for $300," Meek Mill told the reseller. "That's a bad move. That's a bad sell. You're supposed to give it to Meek Mill for the low and get a commercial. I might come back and buy more. Now I'm going to the next table and might spend $5,000."
Meek mill tryna hustle that man 🤣 pic.twitter.com/poSjuM7bvz

— Shannonnn sharpes Burner (PARODY Account) (@shannonsharpeee) August 21, 2023
With the video trending on social media, many users say Meek Mill was trying to get over on the reseller since he most likely won't find the shoe in the store for $300.
On StockX, the shoe is currently being sold for $422 for a size 10, and $547 for a size 12, two sizes that are highly worn for men. The lowest price is $311 for a size 8.
Lmao my boy warned me about Meek years ago. Man said this clown told him he should be paying him for the chance to sell him glasses. My boyp acked his Cartier up and walked out the room.

Don't ever let this celebs lowball. https://t.co/bSVM50RTnS

— Bespectacled Man (@GawdofFrames) August 21, 2023
Meek Mill …. Couple things

1. No, you can't go buy them from the store for the "regular price". There's never been a moment in time where you could walk into any store and by the AJ4 SB for retail.

2. No, you can't buy them from the store for $300 either. Every size of these… pic.twitter.com/MpLuw77c5S

— UncleChrissy (@uncle_chrissy) August 21, 2023