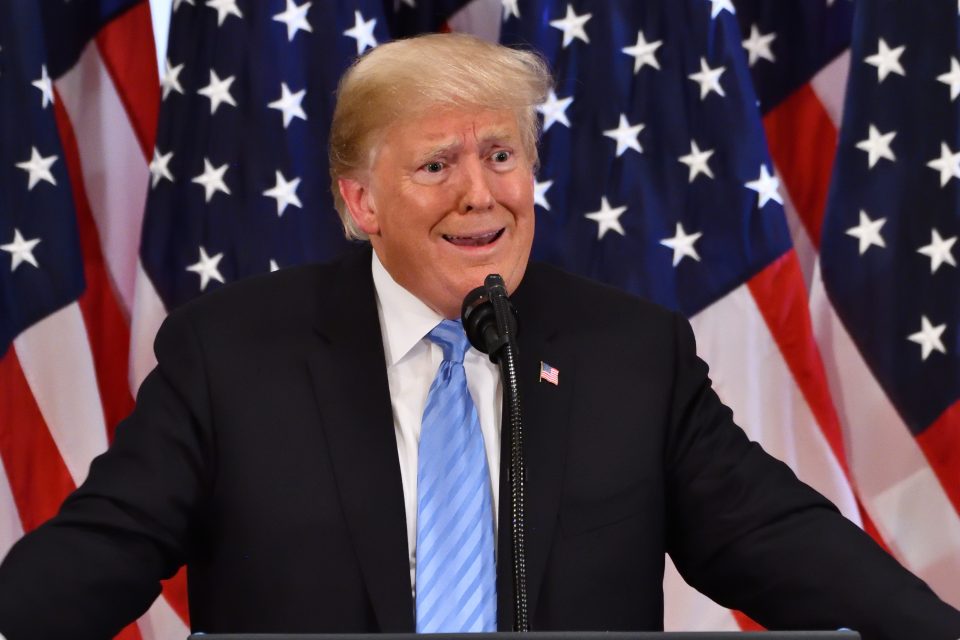 Donald Trump has the "moral compass" of an "axe murderer" according to Georgia's former Republican Lt. Gov. Geoff Duncan.
The politician also said the 77-year-old former "Apprentice" judge, who is facing trial on 91 counts linked to the allegation he plotted to overturn the results of the 2020  presidential election, had been on a "two-plus year crime spread from coast to coast."
Duncan, who left office in January, was on CNN to discuss Trump's legal woes and used the appearance to beg members of his own party not to choose Trump as the party's nominee.
He said: "As a Republican, the dashboard is going off with lights and bells and whistles telling us all the warning things we need to know. Ninety-one indictments, fake Republican [electors], $8 trillion worth of debt — everything we need to see to not choose him as our nominee, including the fact he's got the moral compass of more like an axe murderer than a president."
He warned if the Republican Party didn't distance itself from Trump: "We need to do something right here right now. This is either our pivot point or our last gasp as Republicans."
Trump's federal trial will start on on March 4, 2024, one day before Super Tuesday, a potentially decisive point in the race, when more than a dozen states hold their presidential primaries.
Judge Tanya Chutkan denied Trump's request to postpone the trial until 2026 and instead chose to place one of the biggest criminal cases in American history in the peak of the 2024 campaign.
Trump has pleaded not guilty to four charges, including conspiracy to defraud the United States, brought by special counsel Jack Smith, and which relate to the US Capitol riot on Jan. 6, 2021, and other alleged efforts to overturn the result. Trump has denied all wrongdoing and pleaded not guilty to all charges.
Trump already faces trials in New York related to hush money payments on March 25 and in Florida on May 20 over his handling of classified documents. He has denied all wrongdoing and pleaded not guilty to all charges, which total more than 91 counts.