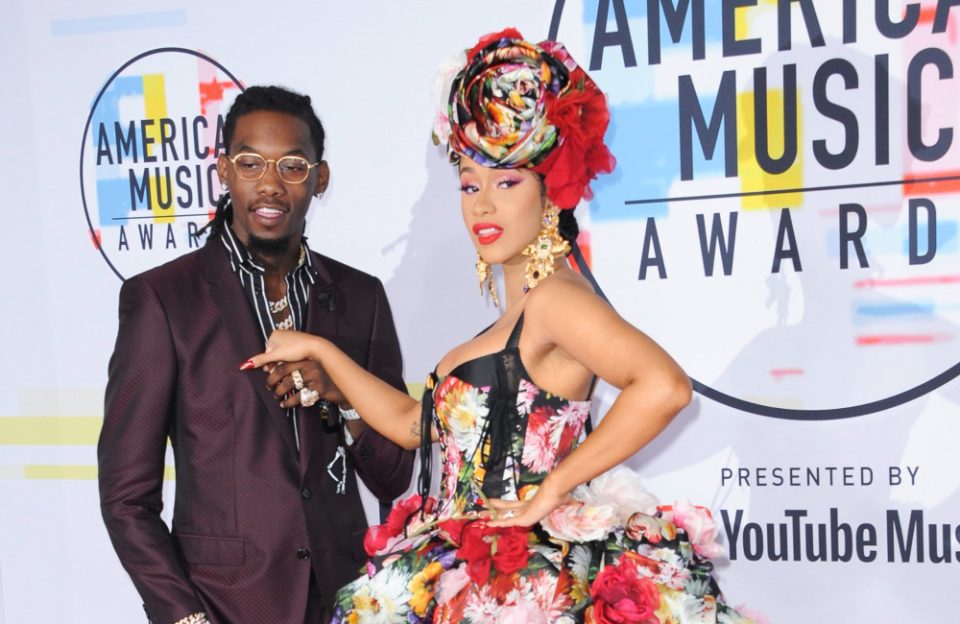 Cardi B and her husband Offset decided to spice it up during a bathroom break backstage at the MTV Video Music Awards.
The sexually liberated and renowned exhibitionist Cardi giggled as she and the former Migos member pretended to smash backstage at the music extravaganza in Newark, New Jersey, on Tuesday, Sept. 12, 2023.
The Invasion of Privacy emcee was filming with her phone in her right hand as she was bent over the sink. She made sex noises as Offset stood behind her with both hands clasped to her waist. Both were cheering it up for the phone camera.
#CardiB and #Offset hide away for bathroom playtime during #VMAS pic.twitter.com/bTZ8ekoWdv

— All Tea All Shade (@TeaTimeTips2) September 13, 2023
Cardi was wearing the same sequined dress that she had on while performing the song "Bongos" with Megan Thee Stallion at the awards show.
That performance was also sexually provocative as Cardi dramatically descended from a stripper pole and then went into a twerking exhibition alongside Megan as the crowd roared.
Offset and Cardi have no inhibitions when it comes to packing on the public PDA or discussing their bedroom acrobatics.
In fact, Cardi told Hot 97 radio station that seeing her husband's tattoo of the King of Pop on his stomach negatively impacts her performance of a specific sex act.
"I really need y'all to see the Michael Jackson tattoo he got on his stomach," she said. "I don't even wanna take it there. I will take it there, but it's just like, y'all really have to see it.
"Because every single time I, you know like, [Cardi imitates oral sex], it just be looking at me. I swear to God. You gotta see that tattoo. The tattoo really be looking at me like, 'Yeahhhh.' I'm not capping."