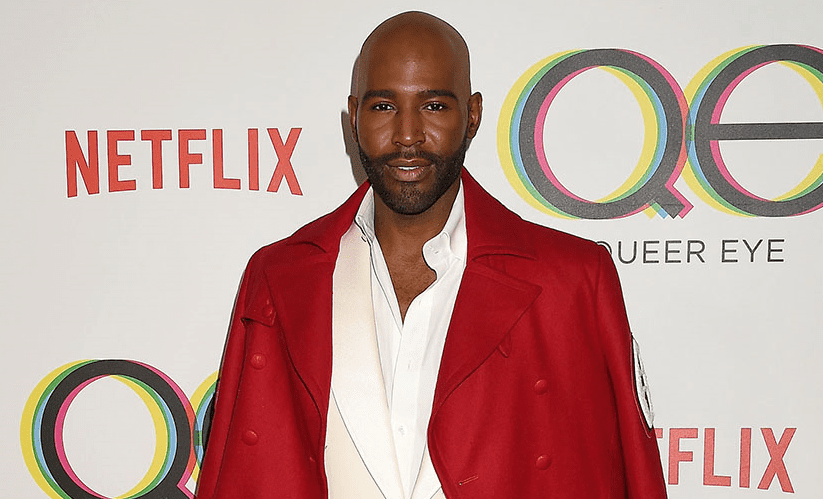 Antoni Porowski didn't invite most of his "Queer Eye" co-stars to his bachelor party.
The 39-year-old food expert celebrated his upcoming wedding to Kevin Harrington last weekend with a party in Tennessee's Blackberry Mountain, and though Tan France was present alongside the likes of Gigi Hadid, Reema Sampat and Christian Coulso, the rest of the Fab 5 were not present, and Karamo Brown has now revealed he, Bobby Berk and Jonathan Van Ness weren't asked to be there.
Brown exclaimed on Sirius XM's "Andy Cohen Live": "The shade of it all! Bobby was not invited, I was not invited, and Jonathan was not invited … just Tan was invited. The shade!"
Andy confirmed Berk, 42, had told him something similar on the show on the day before but had "said it nicer."
The 55-year-old host laughed: "Bobby made it seems like, 'Oh we couldn't make it but Tan was able to make it.' "
Brown said: "Nooo. Listen, I'm all about being real and being up front. We weren't invited."
Asked about how many people were present for the party, he added: "I don't know because I wasn't invited."
But the culture expert didn't seem too upset: "When it comes to events like that — like family things, weddings — it costs money, so I don't take offense to it … I didn't take any shade to it."
Although the 42-year-old star assumes he and his "Queer Eye" co-stars will be at Porowski's wedding, he insisted he wouldn't be offended if he doesn't make the guest list.
He said: "If we were not, I would be OK because people who get married, you understand what it costs per plate."
And if Brown were to host a bachelor party of his own, he "would not" invite Porowski along.
He said: "I drink. I'm doing a shroom. I'm doing, you know, having a good time. And he's not — he's sober. So 'I'm not gonna invite you, girl, so that you can be over in the corner. … Like, no. So again, no shade."