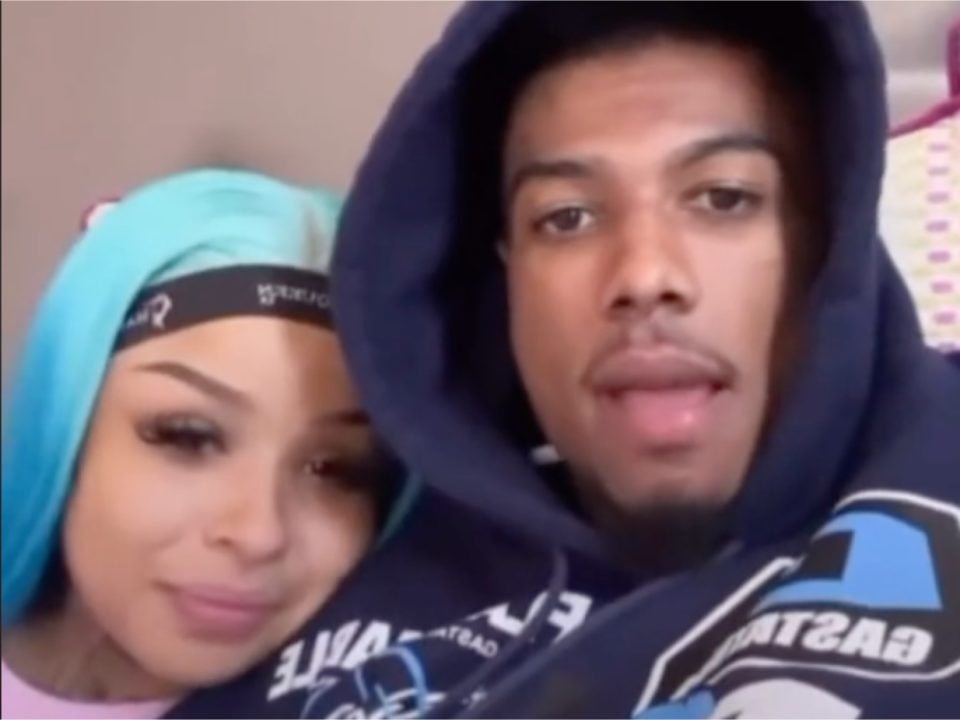 Blueface did more than just dash over to the East Coast to visit with his newborn son and Chrisean Rock in her Baltimore hometown.
Blue got Rock to sign a makeshift agreement to join his indie music label, MILF Music. And fans have found that the new mom even makes an appearance in the music video to Blue's latest single, "Baby Momma Drama."
Blueface releases new music video #BabyMommaDrama starring Chrisean and their newborn son Chrisean Jr 👶🏽 pic.twitter.com/SG7QX45JFd

— HOUSE OF BLUES (@house0fblues) September 18, 2023
The title of the song succinctly summarizes Blue's life, seeing how Blue is bouncing back and forth between the mother of his first two children, Jaidyn Alexis, and the one who bore his third child, Chrisean Rock. All three are featured prominently in the hit Zeus reality show, "Crazy in Love."
Even though the single has yet to be released on streaming services, the video was able to drum up more than 200,000 views in less than 24 hours.
Check out the single in its totality.